Westminster council votes to demolish Pimlico School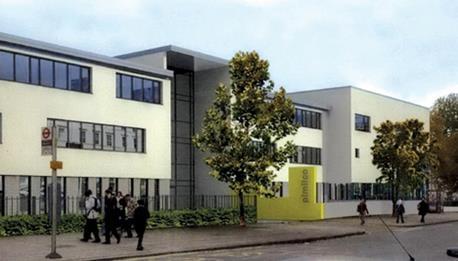 Last ditch attempt by Rogers, Prasad and Bayley fails to save Bancroft's Pimlico School
Westminster Council will demolish the acclaimed Pimlico School, despite last-ditch appeals to save it this week by three of British architecture's best known figures.
The council's planning committee voted unanimously on Thursday evening to grant planning to a replacement school building by Architecture PLB under the Building Schools for the Future programme, against last minute appeals by Richard Rogers, RIBA president Sunand Prasad and Observer architecture critic Stephen Bayley, who have heaped praise on the 1970 John Bancroft-designed original.
The decision also went against the advice of Cabe, which has judged the Architecture PLB design not fit for purpose alongside scores of other early BSF designs (News November 30).
"There is no doubt that Westminster is now trying to demolish the school over the Christmas period," Bancroft told BD on Friday morning.
"The school needs a police presence throughout the holiday period...the council has been gunning for the school for years and I have been fighting them."
But chairman of the planning committee, councillor Robert Davis, called the Bancroft school an "awful" building which needed to be bulldozed.
"It's an absolute eyesore…and has been a problem since day one," he said.
"We were happy with the [Architecture PLB] designs. We felt changes made to the school library were to our satisfaction although we have said we are not happy with the materials and exterior design of the assembly hall."
"I don't want Richard Rogers to write to us on this – his designs are awful too."
In his letter to council leader Simon Milton, Prasad, who backs refurbishment, warned that the building was a record of its time which would be "lost forever".
"A worthy replacement would have to be at least as distinguished a piece of architecture in the context of our own times," he said. "This is manifestly not the case as regards the present application, however worthy and functional it may be."
The RIBA president added that he was convinced refurbishment of the building was possible, despite the building's "shortcomings" in terms of environmental comfort and weather proofing performance.
Rogers said that the school was of "considerable" architectural importance.
"I believe we could get better value out of the school if it was carefully renovated," he added.
Bayley's letter was unavailable as BD went to press, but it is understood he also objects to the planning application, as do the Twentieth Century Society and modern movement group Docomomo.
Opinion
"Eagerness to demolish Pimlico School sits particularly poorly with the failure of new school designs to pass muster" - Amanda Baillieu argues that reuse rather than demolition of Pimlico School is the greener option.