Unesco prepares to strip Liverpool of heritage status
Organisation says Chapman Taylor's plans put city's heritage at risk
Unesco is preparing to strip Liverpool of its world heritage status if Chapman Taylor's Liverpool Waters scheme is built.
Liverpool has been recommended for inclusion on Unesco's List of World Heritage in Danger as a result of developer Peel Holdings' proposed scheme.
A report into the proposals will be considered when the organisation meets next week to discuss the state of heritage sites around the world.
The report recommends that Unesco considers "that the proposed development of Liverpool Waters constitutes a potential danger to the World Heritage property and, therefore, decides to inscribe Liverpool on the List of World Heritage in Danger, with the possibility of deletion of the property from the World Heritage List, should the current project be approved and implemented."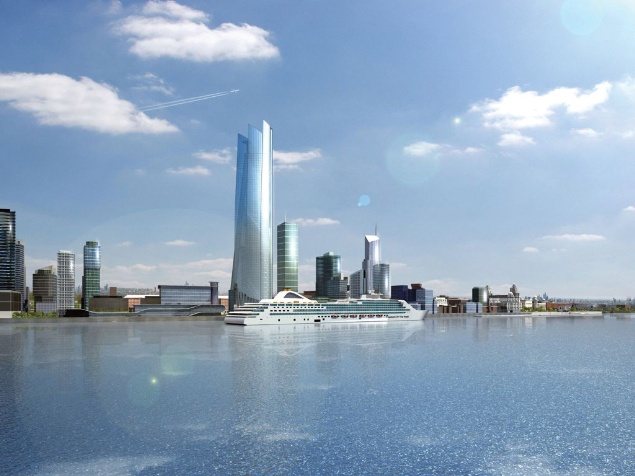 Unesco has previously suggested that Liverpool could lose its heritage status if the proposed scheme is built but inclusion on the list of heritage in danger would be a further warning to the city about the implications of the project.
Unesco visited the city last year to assess the impact of the proposed project. It said: "If the proposed Liverpool Waters scheme as outlined during the mission would be implemented, the World Heritage property would be irreversibly damaged, due to a serious deterioration of its architectural and town-planning coherence, a serious loss of historical authenticity, and an important loss of cultural significance.
"It strongly recommends that the three principal stakeholders, being Liverpool City Council, Peel Holdings and English Heritage, reconvene around the table and work out an adjusted scheme."