Tony Fretton joins UEL as visiting professor
Appointment is first in a series for the school
Tony Fretton has been appointed a visiting professor at the University of East London, the first in a series of new posts planned by the school.
The appointment, made possible following a boost in funding for the school, is seen as a coup for UEL which earlier this year ranked last in the Guardian's league table of architecture schools.
Alan Chandler, senior lecturer at the school, said: "The new dean [Hassan Abdalla] is leading the idea that the university invests in us, it's a total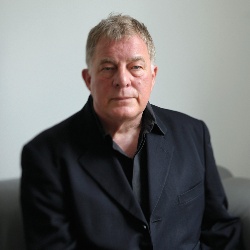 Source: David Grandorge
change of tone."
Abdalla, who joined from de Montfort University, has approved an immediate grant of £45,000 to the school as well as funding a number of research posts.
He will also oversee the appointment of a new leader in architecture and product design.
"It [the leader in architecture] will be a professorship role, so we're looking for someone with intellectual clout not just an administrator," added Chandler.
Meanwhile, joining Fretton is Italian architect Maria Alessandra Segantini of Milan's C & S, who has become a reader of architecture at the school. A second reader is due to be announced in the coming weeks.
Over the last year UEL has seen an expansion in its architecture courses, with first year student numbers up to 100 from 70. The number of students enrolled on the first year of the diploma course has also increased to 94, up from 70.