Thom Mayne wins AIA Gold Medal 2013
Morphosis founder honoured for lasting influence of his work
Morphosis director Thom Mayne has been named the 2013 winner of the American Institute of Architects (AIA) Gold Medal.
The AIA Gold Medal is awarded to an individual whose significant body of work has had a lasting influence on the theory and practice of architecture.
Mayne will be honoured at an event in Washington in March as well as at the 2013 AIA National Convention in Denver.

The AIA board said Mayne's commitment to architecture as a journey and not a destination was demonsrated through the forms and materials of his buildings, his personal and professional life, and the name of his practice, which was founded in Los Angeles in 1972.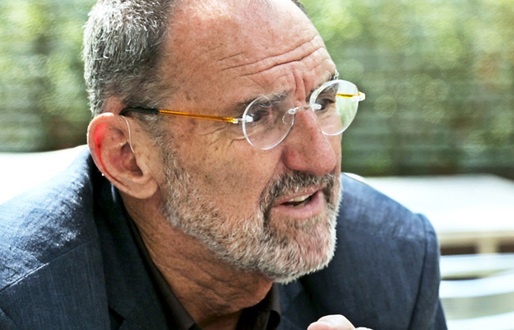 In his own life, he's evolved from a rugged iconoclast to a collaborative government works mainstay, it said.
"He is one of the few architects able to head a large-scale, successful practice while influentially designing theoretical premises," wrote former AIA Gold Medallist Antoine Predock in a letter of recommendation.
"The result has been a 40-year body of work that is intellectually rigorous and consistently searching."