Strata tower wins 2010 Carbuncle Cup
BFLS's Strata tower in Elephant & Castle beats a strong field to win BD's award for the ugliest new building in Britain.
Rather alarmingly, the Carbuncle Cup has been supported more energetically this year than ever before. Thirty-one buildings were nominated by readers united in their often poetic expressions of outrage.
The mainstream media got on board too. Stephen Bayley made an impassioned plea in The Times for giving the award to Renzo Piano's Central St Giles while viewers of BBC Northern Ireland were treated to an extended item on the evening news about the extraordinary number of Belfast buildings that had been nominated. Of the Belfast projects only the St Anne's Square development made the shortlist as much for its calamitous urban impact as for its overscaled and underimagined pastiche classicism. The judges, Christopher Woodward, Owen Hatherley, Amanda Baillieu and Ellis Woodman, deemed the multi-storey car park – complete with storey-high rendered quoins – that the development presents to one of Belfast's major thoroughfares as particularly heinous.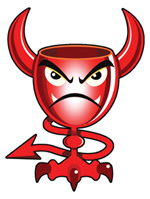 Newcastle's Haymarket Hub received multiple nominations last year but was denied a place on the shortlist on the grounds that it was yet to complete. This year the vast, jelly mould-like transport interchange by Reid Jubb Brown finally made it through. It is a building that suggests the altogether unwelcome influence of Foster & Partners' nearby Sage Gateshead. The judges quaked at the thought that we might be witnessing the birth of a new north-east vernacular.
Make Architects made its second appearance on the shortlist in as many years, this time for the newly completed Cube in Birmingham. Representing what can only be hoped is the ne plus ultra of randomised elevational treatments, this pixellated leviathan was billed by its architect as a jewel evoking Birmingham's Jewellery Quarter. However, as the Brum-based reader who nominated it noted: "The result is more along the lines of a lumpy beige ornament your father buys your mother for her birthday because he thinks it's classy, whereas she can see it for the tat it is."
The Robert Burns Memorial Centre in Kilmarnock generated the most heated public reaction. Designed by the local authority architects at East Ayrshire Council, this nothing if not utilitarian structure encompasses the rem-ains of a 19th century memorial to Scotland's national bard that fell victim to an arson attack in 2004. The consensus was that considerable insult had been added to injury, the new work being all but indistinguishable from the bike sheds of a 1980s primary school. However, the judges held firm to the principle that the role of the cup was to recognise those buildings that attain a truly offensive level of ugliness. The Burns Memorial Centre may be very bad indeed, but we all felt it was actually too pathetic to evoke more than a slightly mystified sense of pity.
We were, however, left with two buildings that fitted the bill nicely. The first was the Bézier apartments on London's Old Street roundabout by TP Bennett. There is a great deal wrong with this building – the clunkiness of its detailing, its assault course-like hard landscaping, its provision of an expanse of balconies on to one of the most heavily trafficked intersections in central London – but the building owes its inclusion on the shortlist to an altogether more fundamental failure, namely its startling resemblance to a gigantic pair of buttocks. In years past the "Bézier Bum" would surely have walked away with the prize. And yet this year's judges were able to dispense with its claim to the award relatively quickly, presented as they were with a structure on the other side of the Thames that we all agreed was quite simply the ugliest tall building ever constructed in London.
What is it that makes BFLS's Strata tower in Elephant & Castle so uniquely distressing? Certainly the pungent aroma of boy-musk that hangs over the whole enterprise is a large part of it. Decked out with Philishave stylings, this is a building that appears to be auditioning for a supporting role in a James Bond title sequence. (A Bond title sequence, let us reiterate, in Elephant & Castle.)
Then there is the fact that as the sole tall building in its locale, it is utterly inescapable for miles around. Adam Jones, one of its nominators, bemoaned: "I used to live in south London and moved partly because – and I'm not joking – the Strata tower made me feel ill and I had to see it every day."
The building's grim stridency is exacerbated by its sporty livery of alternating black and white stripes, configured, needless to say, in voguish barcode distribution. And to literally cap it all off there are the three gargantuan wind turbines at the top. The architect has trumpeted that these could supply 8% of the building's energy requirements, which seems nothing much to shout about given the enormous expenditure in carbon that has been required to engineer such a baroque arrangement and the fact that this is a part of London that has absolutely no need for the creation of a 147m-tall tower.
For services to greenwash, urban impropriety and sheer breakfast- extracting ugliness, we hereby award the 2010 Carbuncle Cup to the Strata tower.