Shortlist revealed for RSAW Welsh Terrace competition
12 schemes have been shortlisted from over 100 entries
The Royal Society of Architects in Wales has revealed the shortlist for their ReDesigning the Terrace competition.
Held in association with the Welsh Government, CADW, RCT Homes and social housing provider Grŵp Gwalia Cyf, the competition aimed to investigate the balance between Welsh architectural heritage and the drive for low energy homes.
From over 100 expressions of interest, a dozen schemes have been shortlisted by the judging panel which comprised representatives from all partner organisations. The shortlisted schemes include entries from Jarry Tate Architects, Threefold Architects, Charles Grylls, and Gillard Associates.
Andrew Sutton, RSAW President said: "We were delighted with the standard of entries and impressed with the innovative approaches taken to the challenge of balancing our built heritage with our sustainability goals on small sites.
It's especially exciting that the competition has two Registered Social Landlord on board with one considering taking the winning scheme beyond a design concept."
All of the shortlisted entries will be exhibited at the RSAW's annual conference "Sustaining our Heritage" on December 13. The winner will also be announced at the event by the minister for housing regeneration and heritage Huw Lewis.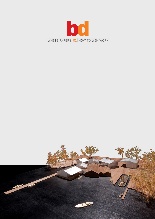 Discover the tricks of getting onto competition shortlists and jumping through the PQQ hoops with BD's White Paper 'How to win work – OJEUs, Frameworks and Competitions.
With an introduction from Richard Rogers, this unique guide gives an overview of the competitive landscape with statistics and analysis plus the state of the competitions scene and the results of exclusive research carried out by BD.
Plus inside tips from regular winners, clients and consultants including:
Sarah Ichioka, director of the Architecture Foundation; Joe Morris, co-founder of Duggan Morris Architects; Malcolm Reading, chairman of Malcolm Reading Consultants; Martyn Evans, Creative Director of Cathedral Group; Mark Brearley, Design for London; Peter Murray, chairman of New London Architecture and many more.
The white paper is on sale now for just £175 + VAT – download it today