Shard architect leaves to set up new practice
William Matthews goes after 19 years at Renzo Piano
The project architect on the Shard is leaving Renzo Piano to set up a new practice.
William Matthews has been with the firm for the past 19 years and has spent the past dozen working on the 310m high building at London Bridge.
He joined Renzo Piano Building Workshop after graduating from Sheffield University in 1994 and is currently based in Piano's office in Paris.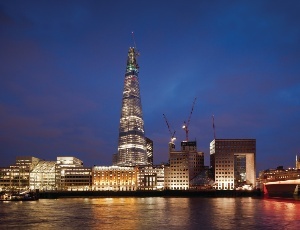 He has split his time between London and the French capital for the past decade but next year will open a new office in the central London architecture hotspot of Clerkenwell where his neighbours will include Zaha Hadid Architects and Wilkinson Eyre.
Before he goes, Matthews has agreed to complete all his work on the Shard including the viewing gallery, due to open in February, and the restaurants on floors 31, 32 and 33 which are expected to open in the spring.
Once these are ready to open, he is then set to leave completely next spring with his new business, William Matthews Associates, beginning trading next month.
"Very few people leave Renzo Piano because it's a great place to work," he said. "It was a hard decision but I needed a new challenge. I want to drop down a significant scale and do some smaller projects."
He is close to landing a couple of private house commissions and is also looking at cultural projects such as museums. His new business is expected to have around half a dozen staff by the end of next year.