RMJM staff in dark over missing medical expenses
Insurance cover for Dubai office ran out last week
RMJM staff in Dubai face footing the bill for costly medical treatment after their health insurance ran out because the practice hasn't paid its premiums for the last four months.
Non-contributory medical insurance is included in all employees' contracts in Dubai but the direct billing system, which allows employees to get treatment without haven't to pay the upfront cost, has been suspended since February 13.
Direct billing allows staff to visit doctors who then apply for reimbursement from the insurance company. But since this method has been suspended, employees have been forced to pay doctors up front and then put in claims for the money.
"You can only get reimbursed if you can afford to pay for it in the first place," one source said. "This has to be done in advance and it's not cheap out here."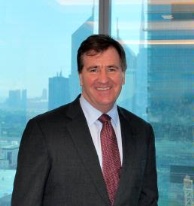 Emails seen by BD show that RMJM, which employs more than 100 architects and engineers in Dubai, owed nearly £102,000 in premiums to its broker Marsh at the end of April – with the figure set to have gone up even further in the past two months.
The medical insurance, which is operated by QIC Healthcare, lapsed last Tuesday and in an email sent that day to RMJM group human resources director Stephanie Thomas, the firm's managing director of its engineering division, Ray Crane, said: "We now found ourselves in the situation where employees have been availing themselves of the medical plan, submitting reimbursement applications but have not received any funds.
"In addition, individuals who elected additional medical coverage have had these elected premiums deducted from their salaries but have received no benefit."
In his email, which was also sent to all staff at the engineering arm, currently being sold to US engineer Ted Jacob, and RMJM chief executive Peter Morrison, Crane asked: "If expenses submitted to the insurance provider are not reimbursed, will RMJM reimburse and if so, when? Will the premiums paid for elective services by employees be refunded?
"Despite repeated requests for commentary from RMJM, no communication has been forthcoming."
RMJM declined to comment.
HR manager feels the strain
In an email sent to Stephanie Thomas on May 8, human resource manager Lyndsey Lewis reveals the strain caused by the problems engulfing the business such as lapsed medical insurance payments and unpaid wages.
"Even if RMJM promise to reimburse the [medical] claims, there is no trust left to say that RMJM will actually do so."
Later on, she wrote: "I am fed up with asking (and being asked) when engineers payroll is to be paid. There is no responsibility being taken by anyone at Group Finance…I do not know what more we can do here – they are frankly ignoring our requests to pay the Middle East debts and providing no communication to help us to manage the situation they have put us in."
In an email last week Lewis, who left the firm yesterday (Monday), told staff the firm was aware "the current medical insurance policy is expiring today [June 19]" and promised to update them on "the best options for staff health cover moving forward…as soon as this has been agreed [with Group]". At the time of writing, no update has been sent.