RIBA 2008 awards winners announced
The best new buildings in Britain were announced today through the annual RIBA Regional Awards.
Big winners in London included AHMM, which won the overall London Building of the Year for its Westminster Academy, and Allies & Morrison for the inaugural London Public Space Award for its refurbishment of the Royal Festival Hall.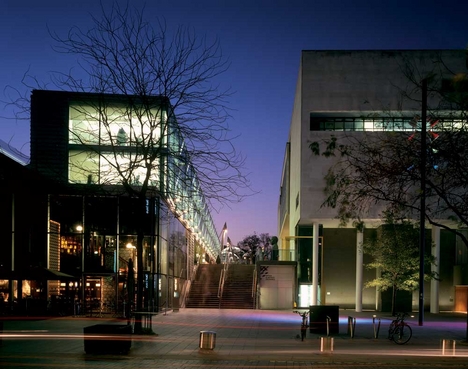 One building in Wales received an award — the Blaenavon World Heritage Centre by Purcell Miller Tritton — while a record 11 schemes in the North-west were honoured including the Bluecoat in Liverpool by Biq Architects, Denton Corker Marshall's Manchester Civil Justice Centre and Chimney Pot Park, Salford, by Shed KM.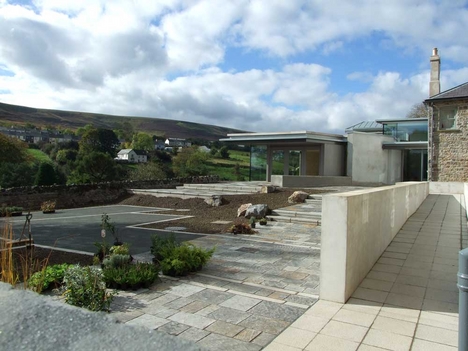 Eight awards were made in Wessex and the South-west, with Muma scoring a double for two schemes — the Newlyn Art Gallery and The Exchange – both in Penzance.
In Scotland meanwhile, there were five winners including David Chipperfield's BBC Scotland building and two schemes by Reiach & Hall.
This year's awards have sparked controversy as classicists including Terry Quinlan and Robert Adam criticising the RIBA for neglecting classic and traditional architecture. They said the awards should reflect all styles of architecture in Britain.
The winners will be considered for the RIBA national awards on June 27.
Full list of winners by region
London 2008 RIBA award winners
Arts and Leisure
Cremorne Riverside Centre: Sarah Wigglesworth Architects
Lawn Tennis Association's National Tennis Centre: Hopkins Architects
Rivington Place by Architect: Adjaye Associate
Royal Festival Hall: Allies and Morrison
Royal Observatory: Allies and Morrison
The Sackler Crossing: John Pawson
Wembley Stadium: World Stadium Team: Foster & Partners / HOK Sport
Commerical
St Pancras International: Alastair Lansley, Union Railways
Terminal 5, Heathrow Airport: Roger Stirk Harbour & Partners
Community and Healthcare
Coin Street Neighbourhood Centre: Haworth Tompkins
Private House
A House for an Art Collector: Ash Sakula Architects
Garden Apartment: Gianni Botsford Architects
Glass & Timber Houses, Dulwich: Hampson Williams
Herringbone Houses: Alison Brooks Architects
Hesmondhalgh HouseP: Studio Bednarski
The Long House: Keith Williams Architects
Vicco's Tower: 51% Studios
Multiple Dwelling
DKH: John Smart Architects
Bourbon Lane: Cartwright Pickard Architects in association with B&C Architects
Education
Birkbeck College, Centre for Film & Media Studies: Surface Architects
Classroom of the Future: Gollifer Langston Architects
John Glasworthy Building: John McAslan & Partners
Richard Feilden House, Queen Mary, University of London: Feilden Clegg Bradley Studios
St Marylebone School Performing Arts Facility: Gumuchdjian Architects
Sunshine House: Allford Hall Monaghan Morris
Westminster Academy at the Naim Dangoor Centre: Allford Hall Monaghan Morris
William Bellamy Children's Centre: DSDHA
Mixed Use
Adelaide Wharf: Allford Hall Monaghan Morris
The Johnson Building: Allford Hall Monaghan Morris
RIBA London Building of the Year: Westminster Academy at the Naim Dangoor Centre by Allford Hall Monaghan Morris.
RIBA London Special Award: the Sackler Crossing in the Royal Botanic Gardens, Kew, by John Pawson.
London Public Space Award: refurbishment of the Royal Festival Hall by Allies and Morrison
Client of the Year: Queen Mary University of London for Richard Feilden House, by Feilden Clegg Bradley Studios
RIBA London and English Heritage Award for a Building in an Historic Context: St Pancras International, restored by Alastair Lansley (for Union Railways)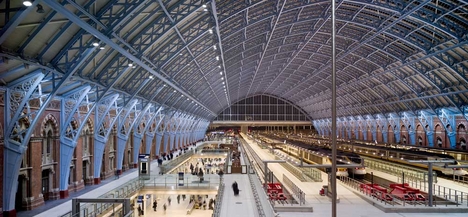 Scottish 2008 RIBA award winners
BBC Scotland at Pacific Quay, Glasgow: David Chipperfield Architects
Castlemilk Stables, Glasgow: Elder and Cannon Architects
New Arts Faculty Building, University of St Andrews: Reiach and Hall Architects
Pier Arts Centre, Victoria Street, Stromness: Reiach and Hall Architects
Todlaw Supported Housing, Duns: Oliver Chapman Architects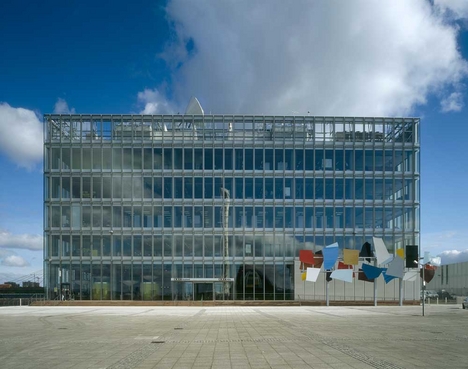 Northern Ireland 2008 RIBA award winners
The Meter House: twenty two over seven
Orchard Building: Scott Wilson
Private house: twenty two over seven
Spire of Hope, St Annes Cathedral: Colin Conn Architects/Robert Jamison Architects
Strule Arts Centre: Kennedy FitzGerald & Associates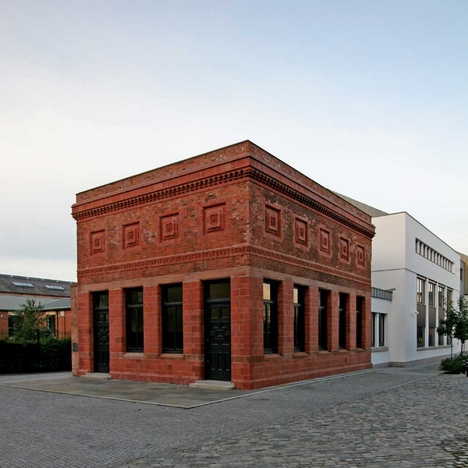 North East 2008 RIBA award winners
Alnwick Garden Pavilion: Hopkins Architects
Bamburgh Clinic: MAAP Architects Ltd
Lifestyle Academy: RMJM Scotland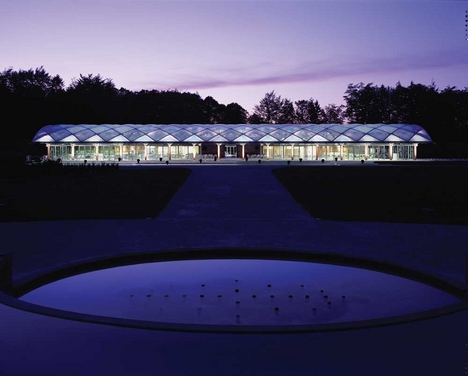 North West 2008 RIBA award winners
Abito Apartments: BDP
Arena & Convention Centre (ACC) Liverpool: Wilkinson Eyre
The Bluecoat: biq
Chimney Pot Park: Shed KM
Guest Street Housing: De Metz Forbes Knight Architects Ltd
Hilton Tower: Ian Simpson Architects
John Rylands University Library: Austin-Smith Lord
Lancaster University Post Graduate Statistics Centre: John McAslan & Partners
Manchester Civil Justice Centre: Denton Corker Marshall
Private House North West: Stephenson Bell Architects
Small Animal Teaching Hospital, University of Liverpool: Sheppard Robson
Southern 2008 RIBA awards winners
Oxley Park, Milton Keynes: Roger Stirk Harbour & Partners
National Film and TV School, Beaconsfield: Glenn Howells Architect
Winchester Discovery Centre: Hampshire County Council Architecture & Design Services
University Centre, Winchester University: Design Engine Architects
Pinewood Infant School, Farnborough: Hampshire County Council Architecture & Design Services
The Listed Wind Tunnels, Farnborough: Julian Harrap Architects
University College Boathouse, Oxford: Belsize Architects
North Wall Arts Centre, Oxford: Haworth Tomkins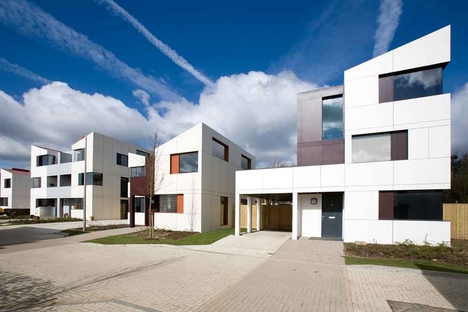 South West 2008 RIBA awards winners
Roland Levinsky Building, University of Plymouth: The Building Design Partnership and Henning Larsen Architects
Newlyn Art Gallery, Penzance: MUMA Architects
The Exchange, Penzance: MUMA Architects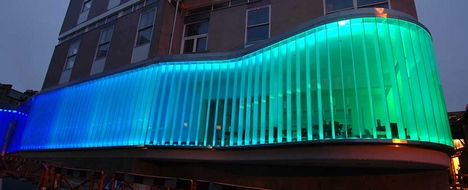 South East 2008 RIBA awards winners
De La Warr Pavilion restoration, Bexhill-on-Sea, East Sussex: John McAslan & Partners
The Lightbox, Woking, Surrey: Marks Barfield Architects
East Beach Café, Littlehampton, West Sussex: Heatherwick Studio
Wessex 2008 RIBA awards winners
Out of the Hat: Architecton
Bristol Brunel Academy: Wilkinson Eyre Architects
Mirldown House, Wiltshire: Stan Bolt
Bryanston School's Sanger Building for Science & Mathematics: Hopkins Architects
Baden Powell Outdoor Centre on Brownsea Island: Wilkinson King Architects
West Midlands 2008 RIBA awards winners
Holloway Circus Tower: Ian Simpson Architects
Fort Dunlop, Birmingham: shedkm
Kings School Library, Worcester: Associated Architects
Extension to the Belgrade Theatre, Coventr: Stanton Williams
Aston Martin Design Studio, Gaydon: Weedon Partnership
Wolverhampton Art Gallery: Purcell Miller Tritton
St Jude's Primary School, Wolverhampton: Baart Harries Newall
East 2008 RIBA awards winners
Wysing Arts Centre, Bourn, Cambridge: Hawkins Brown
Accordia, Cambridge: Feilden Clegg Bradley Studios, Alison Brooks Architects, and Maccreanor Lavington Architects
Thomas Deacon Academy, Peterborough: Foster & Partners
Ivor Crewe Lecture Hall, University of Essex, Colchester, Essex: Patel Taylor
Trinity Park Events Centre, Suffolk Showground, Ipswich, Suffolk: Van Heyningen and Haward Architects
Theatre Royal, Bury St Edmunds, Suffolk: Levitt Bernstein Associates
Clarendon Muse, Watford: Tim Ronalds Architects
Private House, St Albans: Simon Condor Associates
East Midlands 2008 RIBA awards winners
Old Market Square, Nottingham: Gustafson Porter
SciTec Building at Oundle School, Peterborough: Feilden Clegg Bradley Studios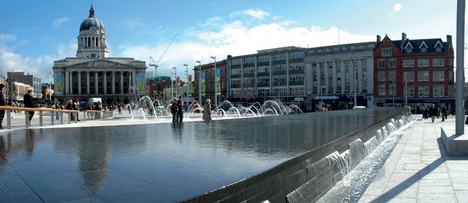 Wales
2008 RIBA awards winners
Blaenavon World Heritage Centre: Purcell Miller Tritton
Yorkshire
2008 RIBA awards winners
Canon Popham Foundation Unit: DSDHA
Information Commons: RMJM