Rem Koolhaas confirmed as 2014 Venice Biennale curator
Koolhaas wants to "give a new look to the basic elements of architecture"
Dutch architect Rem Koolhaas has been officially confirmed as director of the 2014 Venice Architecture Biennale.
The board of the Venice Biennale, chaired by Paolo Baratta, met today in Venice to thank David Chipperfield for his achievements at the 2012 Architecture Biennale, and to congratulate Koolhaas on the appointment.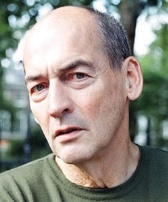 Koolhaas said: "We want to give a new look to the basic elements of architecture - used by any architect, anywhere and at any time - to see if we can discover something new about architecture".
The board of the Venice Biennale described Koolhaas as "one of the greatest personalities of the architects of our time ".