Why everyone loves Thomas Heatherwick
Clients love him because he's not an architect, and architects are in awe. But, as his new V&A show opens, will Thomas Heatherwick's quirky style survive the shift to the big time?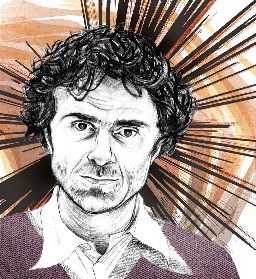 Source: Thea Brine
Everyone loves Tom. Clients love him, curators love him, engineers love him and even architects admit he's pretty irresistible. His friend Terence Conran has even compared him to Leonardo da Vinci, the greatest inventor of all time, and the epithet has stuck. What is going on?
"He is pretty special in many ways," says Peter Murray, whose wife, Jane, commissioned his first building, the East Beach Café in Littlehampton, after she sat next to him at dinner. "One of his selling points is that he's not an architect. Quite a lot of big-name architects strike fear into the heart of clients. Thomas does the opposite."
The lack of dogma, and the fact he isn't burdened by an architects' training, gives him a freshness clients like. And he refuses to be pigeon-holed. He has designed a bag made with a single length of zip, a bridge that rolls up, a new London bus and the cauldron for the London Olympics. But his ambition has always been to design buildings, says Jane Pavitt, head of design history at the Royal College of Art.
As a Victoria & Albert Museum curator, Pavitt gave Heatherwick one of his first public commissions, to design a show on branding. She had seen his Harvey Nichols window commissioned by Mary Portas for the autumn fashion week in 1997 — a ribbon of laminated wood wrapped around the store — and was smitten. "He is a very good communicator. Whereas most designers had a very well honed pitch. Tom just drew a wiggly line."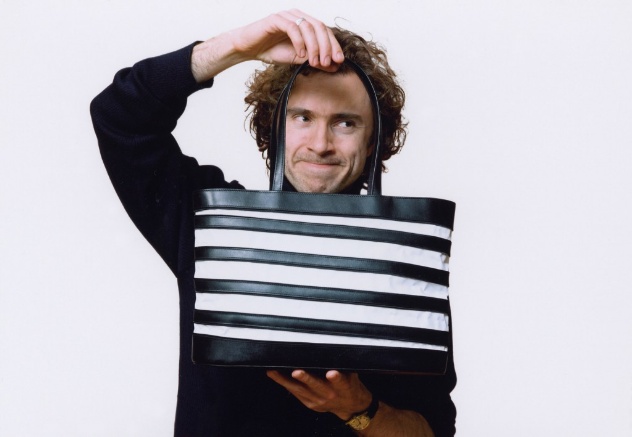 Source: Heatherwick Studio
While working on the exhibition Heatherwick moved from a small studio in Camden Town, where he had a sleeping platform above the work bench, to his current base in King's Cross which employs 83 people, including 15 qualified architects. "You got the impression that the studio move was part of this ambition to scale up," Pavitt says.
Twelve years later he is back at the V&A. Tellingly, the show, which opens this week, is titled Heatherwick Studio. Its curator, Abraham Thomas, says: "There has been a tendency to promote Heatherwick as the creative genius working on his own but we wanted to present how his studio is constructed and the design processes that are gone through."
This is tricky territory. The public prefer the idea of the lone genius, but for Heatherwick it's important the studio is recognised in its ambition to bring design, architecture and craft under one roof. No one is doing this — architects design furniture, but in a very hands-off way — yet it's a method of working that has historical roots. "In a sense he's rolling back time before the rise of the specialised practitioner when designers were also masons," says Thomas.
In his new book Making, Heatherwick describes his frustration with the elite professions of architecture and engineering, and architects' lack of practical experience such as casting form in concrete. The separation between designers and makers is a reason "why much of the new architecture I saw around me felt sterile and lacking in three-dimensional sophistication", he writes in the introduction.
"The Heatherwick Studio is at an interesting tipping point. It's a short time after the UK pavilion [completed in 2010] and it's now moving into proper buildings," says Thomas. But the question is: can he make that leap of scale?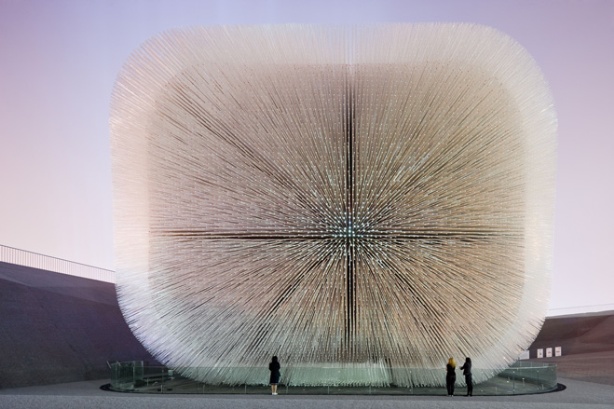 Since the East Beach Café, architects have questioned if his ideas-driven approach can survive the more complex demands of a larger building. "I am in awe of what he's done," says an architect who was in the year above Heatherwick at the RCA, "but the café is an unsophisticated piece of architecture. His ideas are very seductive but he has a very basic way of achieving a programme."
And many remain simply ideas, which never get built. What is remarkable is how many projects are still languishing in the bottom drawer, including the pillar of ice for the courtyard of the V&A, which had to be abandoned on cost grounds. According to one V&A insider: "It was far too big, too grandiose, and couldn't be justified, but Mark [museum director Mark Jones] got carried away."
He is a very good communicator. Whereas most designers had a very well honed pitch. Tom just drew a wiggly line
Sometimes the idea becomes unstuck — literally, in the case of the B of the Bang sculpture for the 2000 Manchester Commonwealth Games, which was dismantled four years later after the spikes fell off.
"It's not perfect architecture but you go to Thomas when you want something a little bit quirky," says another architect who has competed against him. "He revived the British brand at the Shanghai Expo and there is no one in the architecture profession who could come close to doing that. Architects all worry about the building rather than the beautiful idea."
But the beautiful idea has to be realised, and as the studio grows some say it could suffer because there won't be the same commitment to experimentation and he won't be allowed to make mistakes.
"He has lovely ideas and he is a very inventive person, but there is a risk he'll remain a product designer who sometimes does buildings," says Gwyn Miles, former director of projects at the V&A who now runs Somerset House.
But there is a chance, too, he'll continue to blow away architecture's cobwebs to reveal something brilliant that makes the Leonardo comparison seem not too far fetched after all.