David Chipperfield: Fanfare for the common ground
David Chipperfield has found curating the Venice Biennale stressful. Not only are there more than 100 participants, but his agenda has rubbed up against architects' giant egos
David Chipperfield's appointment as the director of the 2012 Venice Architecture Biennale, which opens next week, got off to a rocky start. Although his name had been bandied about months before his official appointment in December, he had refused to accept the role following a decision to replace the biennale's popular president Paolo Baratta with a friend of the then Italian prime minister Silvio Berlusconi.
When Berlusconi resigned last November, Baratta was reconfirmed as president and Chipperfield was officially on board. It gave him just eight months to curate the biggest and most glamorous architecture show on earth.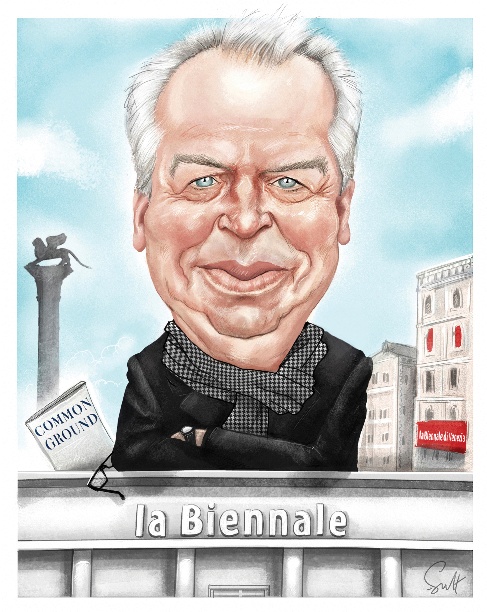 Source: Scott Clissold
But this is a back-to-basics biennale, after years in which it veered wildly from tackling the problems of the contemporary city — text-heavy but worthy — to a giant art installation where architecture was almost banished altogether.
Baratta wanted a "calmer biennale" and one that confronted what being an architect means in a global recession. Yet the profession's stars are like showmen turning out one jaw-dropping project after another, says Ricky Burdett, who curated the 2006 biennale.
Chipperfield himself has explained the theme Common Ground as a reaction to "the image of architecture propagated in much of today's media of projects springing fully formed from the minds of individual talents". Instead he wants to promote the idea that "architecture is internally connected, intellectually and practically, sharing common concerns, influences and intentions".
The idea is commendable, says architect Julian Harrap, who has worked closely with Chipperfield. "David is saying that nobody has the right to think they have all the good ideas. Proper buildings come out of collaboration, exchange and debate because it draws better ideas to the top."
"He does give the impression that doing this has made life very difficult. He didn't have much time and he is asking for more architecture than usual," says Hugh Pearman, editor of the RIBA Journal and architecture critic of the Sunday Times. "But I applaud him. There is room for real ideas at the biennale. The difficulty is going to be expressing these ideas in significantly visual form. It doesn't need to be high entertainment, nonetheless you need to be surprised and challenged."
Burdett agrees. "Achieving an intellectual coherence is difficult because the Corderie [the former rope works where one half of the exhibition is held] is 600m long. It's like sustaining a large chunk of Oxford Street."
Chipperfield has addressed the vastness of the space, and the smaller central pavilion in the Giardini, by packing it with 66 projects by 108 participants.
But the collaboration he wanted hasn't always worked. South American and Chinese architects are nowhere to be seen, making it a more Eurocentric show than originally planned.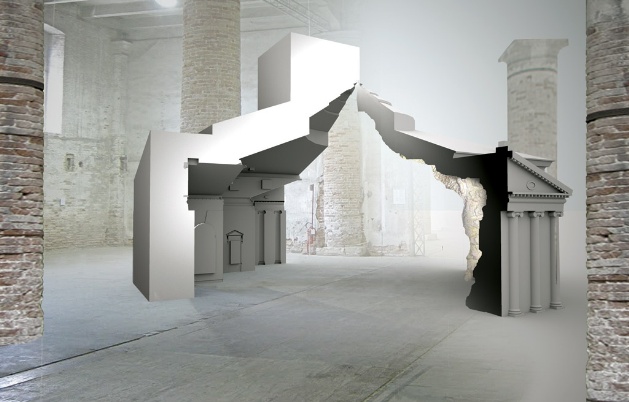 Eyebrows have been raised too that Chipperfield has spent the last two months in Spain where he and his family decamp each summer. One New York-based journalist complained: "How can he curate the biennale and be in Spain for two months before it opens? Is the organisation in the hands of kids?"
Not exactly. Despite being several thousand miles away, he has kept in touch via email and phone leaving the day-to-day running to his London team headed by Kieran Long, architecture critic of the London Evening Standard, and others based in Venice itself.
A flurry of emails sent by Chipperfield in the run-up to the show reveals not just his ambitions, but his eye for detail. On the fraught subject of how individual projects should be displayed he is firm: "We want a biennale, not a trade fair. You are all actors in this play and each one of you has a very strong message. Please make sure that this clarity doesn't get lost in the over-presentation of the idea."
From the start, Chipperfield made it clear that architects' giant egos would not be indulged. The first of O'Donnell & Tuomey's large timber stacked installations bit the dust because it strayed too far from the theme — "a monument to themselves" is how one of the other exhibitors described it.
'We want a biennale, not a trade fair. You are all actors in this play and each one of you has a very strong message'

David Chipperfield
It was also very expensive. Although the architecture biennale receives €1.5 million of public subsidy, Chipperfield has supplemented this by fundraising himself and asking participants to do likewise. But he has made no secret of the fact it has been a strain. "Our fundraising is exhausted," he wrote to participants last month, urging them to keep projects within budget. "I have no more friends, clients and colleagues left to ask for more."
Chipperfield knows he has set himself a huge challenge, not least because even if the critics love it, it is unlikely to make many waves outside architectural media. This is a shame because he has something to say about architecture's uncertain future.
That the best architecture is a struggle is an old-fashioned message, but it is made more pertinent because the profession is under attack from those on the building team who would like to see the architect's role tamed or removed altogether.
"I am sympathetic to his idea that the profession has no future unless we worry, argue and debate," says Harrap. "Other professionals offer a false absolutism but we can't."
As Chipperfield prepares to take one of the biggest gambles of his career, it will be worry and doubt that echoes around the vast space of the Corderie. But if he succeeds in pointing to a more hopeful future, it will have been worth it.
Close connections
David Chipperfield's own work may be absent from this year's biennale but the selection of participants paints a vivid autobiographical picture nonetheless, writes Ellis Woodman.
From his contemporary at the Architectural Association Zaha Hadid to his former employer Norman Foster, many of those taking part have longstanding connections with this year's curator.
The inclusion of Alvaro Siza, Rafael Moneo, Luigi Snozzi and Herzog & de Meuron recalls his role in bringing their work to wider attention in the UK as co-director of the 9H Gallery.
Meanwhile, his Berlin connections are reflected in the choice of Hans Kollhoff, despite the fact that the two haven't always seen eye to eye. Kollhoff strongly opposed Chipperfield's approach to the recon-struction of the Neues Museum, arguing that it should be restored to its original condition.
Younger practices also have links: Chipperfield was on the jury that selected Caruso St John for Walsall Art Gallery while Jonathan Sergison is a former collaborator and his partner, Stephen Bates, studied under Chipperfield at the Royal College of Art.
Postscript:
Common Ground, Venice's 13th International Architecture Exhibition, will run August 29 — November 25.