Angela Brady: 'We need to start being a profession that looks out, not in'
The new president talks about the RIBA superbrand, an architects' Groucho Club and overhauling procurement
Angela Brady is a busy woman. Since setting up Brady Mallalieu Architects in north London with her husband in 1987 she has combined the challenges of practice with energetic campaign work around the lack of female representation in the industry and has served as chair of Royal Institute of the Architects of Ireland London forum. Outside of her professional and family lives, she paints giant canvases in her back garden "while listening to rock and roll and drinking tequila".
This impressive CV and palpable drive leaves one in no doubt that she's ready to take on the role of RIBA president this week. She will be the first non-British citizen to take on the presidency (she holds an Irish passport) and only the second woman. But with so much else going on already, does the thought of taking on so much more responsibility not scare her?"No, it's an exciting challenge," she says. "Of course I'll have to give up some of the other things I'm doing, but there are many I can continue."
She has already drawn up a hit-list of government ministers who she is eager to meet including communities secretary Eric Pickles and housing minister Grant Shapps. "We need to engage better with politicians," she says. "They're keen to have our knowledge, and we're keen to help. The RIBA is a superbrand which is sometimes valued more abroad than here. It is important these politicians don't knock us publicly."
Which brings us to the ostensibly architect-hating education minister Michael Gove. Last year Gove scrapped the £55 billion BSF programme, and has backed standardised school design as laid out in the James Review. Brady, however, is keen to meet Gove so that she can make the case for the value of bespoke school design.
"This is a crucial area for us because if the government decides to go straight to contractors then they will miss out on a whole, crucial stage — and will end up diving into the wrong type of building. Architects can really add value and cut costs by making procurement simpler," says Brady.
Public sector procurement is one of the issues around which she has already committed to setting up a pan-industry task force, which will produce a report by Christmas on how the government can overhaul the way it awards contracts. Big names including Construction Industry Council (CIC) chief executive Graham Watts and architect Sarah Wigglesworth have already signed up.
"We literally have three months. We need to show [the government] a process they want, where they know they'll save money."
Brady has already outlined plans to team up with David Chipperfield to set up a separate task force tackling how design competitions are run in the UK, and she will also work with RIBA Competitions to ensure young practices have a fair chance of winning work.
"We need to analyse this area and come up with a better solution to the one we're working with.
I want improved competitions and I want more competitions," she says. "We need to give young people breaks. Clients are just too risk averse."
The other cloud on many architects' horizons is the increasing requirement for them to adopt bim. Brady, however, sees a silver lining. "Bim is giving us our first chance in years to get back the leadership role that architects want."
She plans to make bim training available for free to all smaller practices, admitting: "It's the cost that's holding them back." She is already liaising with RIBA Enterprises to work with software providers on "pay-as-you-go" packages, which she hopes would make the technology more affordable, and she envisages RIBA Competitions running design contests specifically centred around bim.
I want improved competitions … We need to give young people breaks
But it is not just these industry issues that Brady is intent on tackling. She also has radical plans to overhaul the physical presence of the institute, making it a "cooler" place for architects to be.
"For generating money 66 Portland Place is great," she says, "but it's a wedding venue — not what members want it to be. Actually, if the building would earn enough money, then we could buy our own HQ in Hoxton Square.
It's really something I'm hoping will happen."
She is quick to point out that the existing building would remain the official home of the RIBA, but that the other venue could be "like a Groucho Club or Soho House for architects".
"I want it to be somewhere where architects could bring people and have fun. Young architects could showcase their work there," she enthuses. "We could have music nights, or poetry nights. We need to start becoming a profession that looks out, rather than in."
Terry Farrell has already suggested a post-modernism event for the RIBA to host, coinciding with the V&A's forthcoming Postmodernism: Style & Subversion exhibition.
"We've had time to think about post-modernism now, what it means, so why not have a celebration," says Brady. "Terry's idea is to invite not just architects to the event, but poets and people from the music and fashion worlds."
With just two years to play with, Brady certainly has her work cut out. It has been a tough few years for the architectural profession, so what's the bottom line?
For Brady it all comes down to what architects can offer. "If I had a big stamp on my forehead it would say 'value'," she concludes.
Challenges for the new president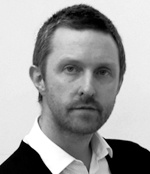 "Angela Brady needs to think about how the RIBA can operate as an effective lobbyist. The institute needs to work in dialogue with schools to redefine a sustainable model for education that engages with and critiques both practice and society at large, acting less as a policeman and more like a critical friend."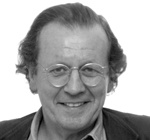 "Tenders should not be based on level of fee but on ability and level of service. The RIBA should encourage competitions to include young practices, with a reasonable honorarium. It's tough to expect change in two years, but maybe the Celtic tigress can succeed where the rest of us failed!"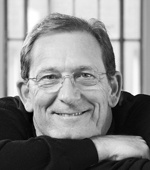 "A challenge of every presidency is you need some-one with charisma and I think she has that. How we engage with the public is very important. The RIBA is mindful that people see the existing awards as by architects for architects. But we could have awards based on voting from end users, that also tie in with the wider industry."