6a Architects: 'It's a process with a past and a future'
For 6a Architects, 'refurb' is simply adding a layer to a building's history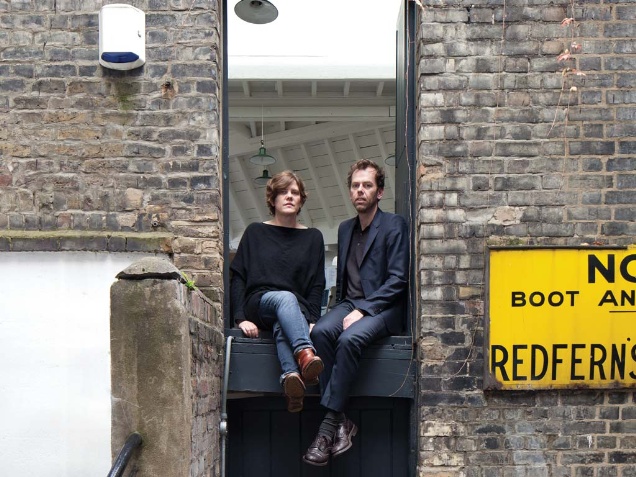 Source: Johan Dehlin/6a architects
Refurbishment, says 6a Architects director Stephanie Macdonald, can sometimes quite wrongly be seen as a lesser thing in architecture.
"Re-use is the primary mode of architecture. It is transformation. You find you have all these stories embedded in what you've kept, and also in the new that you've created," she says.
"We don't think of projects as refurb or not refurb," says Macdonald's co-director Tom Emerson, adding that it is rare to find a site with no element of re-use: "There are just different levels of pre-existent conditions."
Established 11 years ago by Macdonald and Emerson, 6a has made its reputation with considered reworkings of buildings for the visual arts, such as Raven Row (2009), South London Gallery (2010) and most recently the design of the V&A's Fashion Galleries.
The practice's approach is not conservation-led. For 6a, there is no "point zero" in a project; it sees its work as just one of a succession of interventions in a building's history. The key is the survey and inventory of the building or site — not just of its physical nature but of what uses and events have shaped its history.
At the RIBA award-winning Raven Row, the project became "a piece of detective work" as the practice pieced together events from the 300-year history of the Spitalfields building — including its Huguenot past and a traumatic fire in the 1970s. Only then could it understand how this history might inform and stimulate the building's future.
"We're not interested in the contrast between old and new," insists Emerson, who teaches part-time at ETH Zurich. "We're interested in adding layers as part of a process with a past and a future. We're fairly relaxed about what constitutes being contemporary."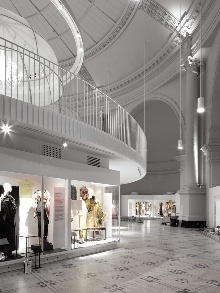 Source: Johan Dehlin/6a Architects
The V&A project exemplifies this approach. The galleries, designed by Aston Webb in 1909, had been significantly altered in 1962 with the addition of a new floor that covered up the mosaic original and a steel mezzanine. 6a removed some elements such as the later floor, retained and adapted others such as the mezzanine, and added new interventions such as the three circular lighting rings. These resonate with both the geometry of the original ceiling and the new circular form of the reworked mezzanine.
"We brought the whole thing into one set piece so that it didn't feel like an original building with things added," says Emerson.
At its recent reworking of the grade 1-listed Romney's House in Hampstead, 6a also had to deal with a building with a powerful existing condition. As a result of multiple alterations since it was built in 1789, the house was oddly shaped with levels that didn't align. 6a's approach was a combination of subtle repairs and major interventions such as a sculptural staircase tower to "catch" the different levels.
South London Gallery and Raven Row have led to several art world commissions, such as an architectural residency at the Institute of Contemporary Art (2011) and a Turner Prize installation for Luke Fowler (2012). But Emerson and Macdonald are eager not to be typecast, and are looking forward to some larger-scale new-build work.
In particular, the practice has just resumed work on a long-delayed hall of residence for Churchill College, Cambridge.
There's the feeling that 6a is getting into its stride. The practice has been steadily expanding, and relocates this month to larger premises a stone's throw from its long-time Bloomsbury base. This not only gives Emerson the chance to finally have his own desk again, but also presents the two founders with the prospect of a new refurbishment project with very exacting clients: the conversion of the old studio into their new family home.
The 6a Q&A
What influences you?
London has been very important to us. We've also been influenced by those who have re-imagined the space of the city in other forms, such as writer Georges Perec, artist Richard Wentworth and illustrator Sempé.
What refurb project do you most admire?
Lina Bo Bardi's Sesc Pompéia and Teatro Oficina in Sao Paulo.
What has been 6a's most significant project?
At Raven Row we explored our position in relation to history and the present, which we've developed since in other projects.
What would be your dream refurbishment?
Any building that's seen many lives go through it.