Pressure mounts on client to drop 'zero fees' demand
Brady to speak to Sanctuary boss today as consultant distances itself from row
RIBA president Angela Brady is speaking to the 'zero fees' housing association later today in an attempt to get it to drop the idea.
Last week BD revealed that Sanctuary Housing Association had told architects interested in getting on a framework that it wouldn't pay fees if planning permission was not awarded or Sanctuary binned a scheme before it went to planning.
Now Sanctuary is coming under even more pressure to perform a U-turn after the consultant on the framework told BD it did not advise the firm to introduce its zero fees clauses. A Faithful & Gould spokesman said: "F&G does not advise its clients on policies relating to zero fees."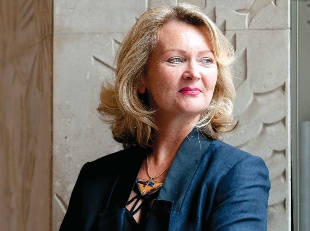 Brady has called on practices to boycott the firm and will be telling Ian McDermott, the chief operating officer of parent company, Sanctuary Group, to drop the demand.
"It's absolutely disgraceful and should be stopped in its tracks," she said. "We want our members not to work with them under these conditions."
Under the terms of the framework – which is known as Scape and operated by six local authorities – architects will have to pay a further 8% of their total fees to F&G. Fees for schemes that do go ahead will be 1.9% – 0.9% for RIBA stages A-H and the remainder for stages J-L.
Sanctuary development director Stephen Oxley, who joined the group earlier this year after nearly 30 years at F&G, said: "The levy payable for use of this framework will amount to 8% of your total fee and will be deducted from your fee by F&G."
Condemnation of Sanctuary's proposals has extended to former employees with the last head of its in-house architecture team calling them "immoral".
Richard Evans, who left in 1998 when the firm wound down the team, said: "I'm totally opposed to it. It's immoral. What are architects meant to live on?"
And Dickon Robinson, who was a development director at social housing group Peabody Trust until 2004 and is now chair or RIBA think-tank Building Futures, said: "No architect worth its salt should be willing to sign up to a framework like that. Is his [Oxley's] salary going to be docked every time he fails to get planning permission through his consultants? How would he feel about that?"
In an earlier statement, Oxley said: "In this difficult economic climate, we have a responsibility to be as cost effective as possible."