Pink Floyd drummer awarded architecture honour
Nick Mason receives Honorary Doctor of Letters alongside architect Brian Waters
Pink Floyd drummer Nick Mason has been awarded an Honorary Doctor of Letters by the Westminster University architecture faculty.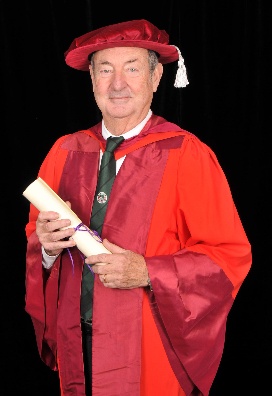 Architect and planner Brian Waters of BWCP also received the honour at a ceremony held at the Royal Festival Hall in London.
Mason is a former student at the university but band commitments forced him to abandon his architecture degree a year before completion.
Fellow band members Roger Waters and Richard Wright are also alumni of the university's architecture faculty.
"Not only did studying architecture teach us some useful stuff, but it also gave us an opportunity to develop and put us in touch with some fantastic mentors," said Mason.
Westminster University head of music Alan Fisher added: "Nick Mason has been at the forefront of the music industry for nearly fifty years.
"He helped found Pink Floyd, a band which is internationally renowned for innovation, both musically and in terms of stage design and production, aspects of which were undoubtedly influenced by the band members' architectural education at the university."
Brian Waters was awarded the honorary doctorate in recognition of his contribution to the development of London.
In particular, he was recognised for his role in negotiating with Hackney Council to allow residential conversions in the 1980s, which led to the regeneration of Shoreditch.
Waters studied town planning for four years at Westminster University after studying architecture at Cambridge University.