Overseas work boosts Broadway Malyan
Firm carries out 61% of work outside Europe
Broadway Malyan now carries out nearly two-thirds of its work outside Europe as the firm confirmed it has opened its 16th overseas office.
The new outpost is in Baku, Azerbaijan, where the architect has recently completed work on a new shopping centre (pictured) which includes a 1,200 seat cinema and restaurants. It has also landed a scheme to design a 9,000 seat gymnastics arena which will be used in a possible bid by the country for the 2024 summer Olympic Games.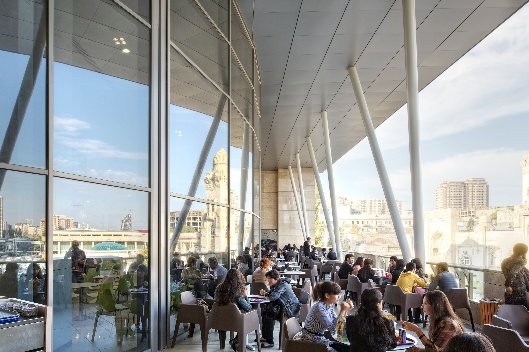 As well as Baku, the firm has already opened new offices in Brazil, India and Turkey in the past year and has carried out debut contracts in Indonesia and Qatar. The firm is also carrying out its first scheme in Vietnam.
Broadway Malyan managing director Gary Whittle said it was targeting more work in south-east Asia from its base in Singapore and is looking at expanding its Middle East business out of it base in Abu Dhabi.
In the year to April, the firm said turnover was up 17% to £48 million with operating profits up by the same amount to £1.4 million.