Olympic Park turbines branded as 'greenwash'
Critics slam showpiece after it emerges wind farm will not run at night.
Plans for a mini wind farm at the 2012 Olympic Park have come under fire after it emerged they will not work at night and will produce a minuscule proportion of the power needed by the site.
The showpiece 7m turbines, developed by manufacturer Quiet Revolution, will be placed on seven 25m lighting columns between the main stadium and the aquatics centre, and will be seen by hundreds of thousands of visitors.
However, the scheme has sparked accusations of "greenwash" after an independant environmental impact report by Atkins said there would
not be enough wind at night to turn them and that concerns over noise could mean they were shut down during the day "under certain wind speed conditions".
The news follows claims made in BD that three huge turbines on BFLS's 43-storey Strata building in Elephant & Castle, south London, might be turned off overnight because of noise.
The report estimated the Olympic Park turbines, which are believed to cost around £140,000, will save 23 tonnes of CO2 each year — 0.28% of the site's total energy requirements or enough to power 310 computers for a year during working hours.
Olympic chiefs concede the turbines' function is mainly decorative, but critics say they are a pointless exercise in "greenwash".
An Olympic Delivery Authority spokesman said: "The turbines have been designed to offer further architectural interest at a key focal point of the Olympic Park landscape and will be a prominent symbol to spectators of the sustainability principles behind the games."
But Nick Rau, an expert in wind power from Friends of the Earth, described the Olympic proposals as "tokenistic", adding: "We would probably applaud their efforts, even though it is really a bit tokenistic. It will raise the profile of renewable energy. However, the amount of energy they are going to create is tiny."
Undeterred, the ODA is planning another turbine at Eton Manor, north of the Olympic Park, while Hackney Council is pursuing plans for wind turbines on Hackney Marsh.
A spokeswoman for Renewables UK said small wind systems could be effective and would "play a useful and necessary role in meeting our 2020 carbon reduction targets".
But Annie Chipchase, chairwoman of the Hackney Marshes Users Group, said: "It is all just greenwash. They are sticking turbines up everywhere even though they will generate hardly any energy. Turbines are just not constructive or efficient."
A spokeswoman for Hackney Council confirmed it was considering a 120m-tall turbine with rotors spanning 80m.
If a deal can be agreed with a potential supplier the council will draw up detailed planning proposals.
How Olympic bosses will achieve their low-carbon vision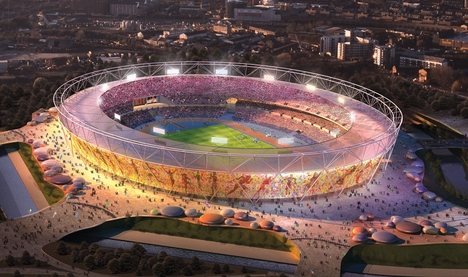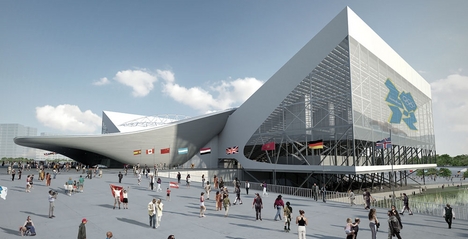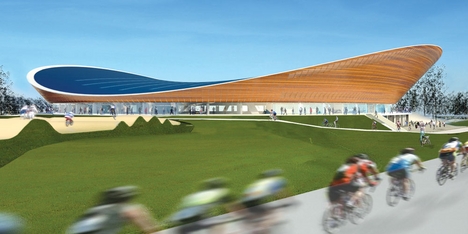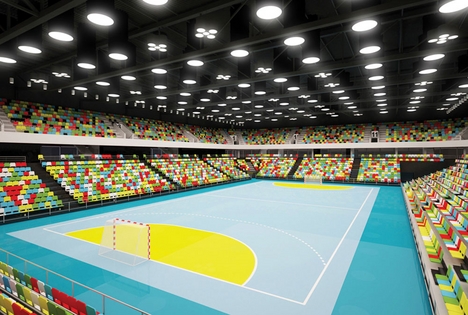 Source:
Olympic venue images: London 2012