Olympic Park legacy boss plans July re-opening
Everything except main stadium open again by April 2014
The new London Legacy Development Corporation chief executive has said the first part of the Olympic Park will re-open exactly a year after the 2012 games began.
Dennis Hone, who will combine his current chief executive's position at the Olympic Delivery Authority with his new role until next April, said the northern part of the park will be open again on July 27 along with Make Architects' Copper Box which staged a number of 2012 events including handball.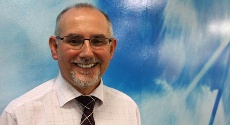 Hone added that he expected the velodrome to re-open by Christmas 2013 with the aquatics centre opening the following April. "By April 2014, everything will be open bar the stadium," he said. "I would like to think [the Park] will feature in the Lonely Planet guide. We are not creating a theme park but we do want people to come. We want it to be a destination."
Five new neighbourhoods featuring more than 10,000 homes will be built over the coming years but Hone said he was looking to speed up the existing building programme.
"The construction phasing is between now and 2030 but we're looking at bringing that forward," Hone added.
Taylor Wimpey won the first legacy housing contract back in August which will see 870 homes built at Chobham Manor. Architects working on the scheme include Make, PRP, Muf, Karakusevic Carson and Nord.
He told a London Assembly budget committee yesterday that he wanted to see a variety of housing types and tenures. He said sale of the homes would raise £1.1 billion but added: "There is no suggestion we would move away from standards just to increase the receipts."