English Heritage has also commented on the height of the proposed buildings
A scheme for more than 800 new homes in Hackney Wick designed by Stock Woolstencroft has been slammed by the London Legacy Development Corporation's design review panel, blaming in part its "excessive scale".
An outline planning application was submitted for Neptune Wharf in November last year and was one of the first major residential developments on the Olympic park fringe to be reviewed by the design panel.
The plans propose up to 15 new buildings, reaching 14 storeys in height, to provide new homes - but no affordable housing - and commercial space for the area. A school is also included in the plans, sitting on a site alongside the A12.
The design review panel, chaired by Peter Studdert, said: "The design team has described an attractive vision for development responding to the unique context of Fish Island, in terms of both character and use.
"However, the panel does not think that the development will succeed in making this vision a reality, because of its excessive scale, poor quality public spaces, and architecture lacking in robustness."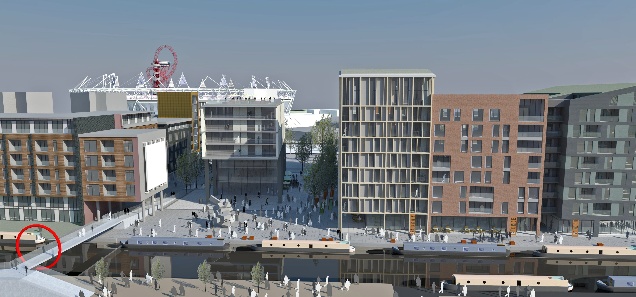 Speaking about the proposals for the school the panel added: "The location of the primary school next to the A12 means it will suffer from noise and pollution.
"Relocating the school may have an impact on the economics of the development because it currently occupies the least valuable area of the site. Nevertheless we think this should be considered."
The panel, which said planners should reject the scheme in its current form, also included architects Adam Khan, Alex Ely and Julia Barfield.
Meanwhile, English Heritage has also opposed the height of the proposed buildings. "In our view building heights of 4-6 storeys would be more appropriate for the building blocks fronting the Hertford Union canal to reinforce the character and appearance of the proposed White Post Lane Conservation area," said Nick Bishop, historic places advisor at English Heritage.
Postscript:
This story was amended from an earlier version