New rules at Arb to prevent repeat of Piano gaffe
Body admits email risked "reputational damage"
The Architects Registration Board has been forced to tighten up its procedures in the wake of the Renzo Piano fiasco when it asked BD to stop calling the Italian designer of the Shard an architect.
Registrar Alison Carr had to apologise after BD received an email from Arb last month asking the paper to stop referring to Piano (pictured) and New York-based Daniel Libeskind as architects.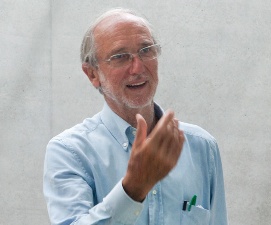 Explaining its request, Arb said it was acting on a complaint from a registered architect who said the pair were not on its register.
In agenda papers released ahead of its latest board meeting on Thursday, the body admitted: "The BD coverage of the email created a significant amount of commentary on BD and networking sites such as LinkedIn, creating potential reputational damage to Arb. The email did not help achieve Arb's aims of raising awareness [of the title of architect]."
It has since introduced new policies in dealing with the press and added: "No contact with the press is currently permitted within Arb without the text being considered by either the registrar or the HR and communications coordinator [Sue Young]."
And it added: "Since the BD coverage, we have put on hold any approach to the press so that we can take stock and identify the best methods of raising awareness and obtaining support in reflecting the UK legal position."
But it admitted that it might act if complaints – like those against Piano and Libeskind – are made in the future and will be issuing an updated policy on the topic next February. "We will be advising complainants who raise enquiries about the press that we will hold the details on file and may use the information at a later date," it added.
The Arb said it had received five complaints about the email with another resigning from its register in protest.
The Arb's email saw a number of former Riba presidents, including Sunand Prasad and newly elected Bristol mayor George Ferguson, say the functions currently carried out by Arb should be transferred across to the Riba. "Arb should not exist as a separate entity," Prasad added.
In its papers, Arb also revealed that in the nine months to the end of September it had begun 276 investigations into the misuse of the title architect – an increase of 85% on the same period in 2011.