New Robin Hood Gardens residents survey challenges demolition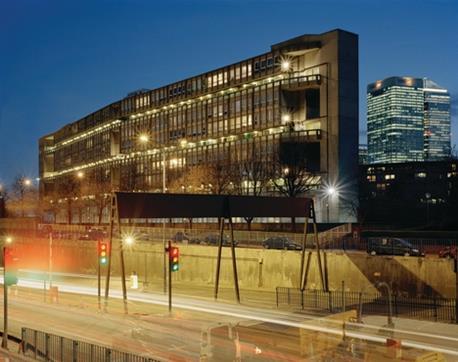 Council and Homes & Communities Agency committed to bulldozing estate as Twentieth Century Society pledges new fight
Robin Hood Gardens residents have not been properly consulted about the future of the estate despite renewed attempts to demolish it, new evidence suggests.
In the face of BD's campaign to save the landmark Smithsons-designed buildings in east London, Tower Hamlets Council has consistently claimed that more than 80% of residents are in favour of bulldozing it and re-housing them in new homes.
But resident Darren Pauling, who has lived at Robin Hood Gardens for more than a decade, has now carried out his own survey with the help of Bengali interpreters. It suggests that around 80% in fact want Robin Hood Gardens retained and refurbished.
BD revealed last year that the consultation leaflets used by the council pushed the public to reject refurbishment by listing six positive outcomes of demolition including new community facilities compared to only three associated with redevelopment.
"I managed to speak to 60 people in the [eastern] building and 48 of those said they wanted it refurbished," Pauling said. "Where is the council getting this figure of 80% from? I've had concerns about this right from the start and I've got the sense that the council has always tried to persuade us this is the best option."
Jon Wright caseworker at the Twentieth Century Society – which along with BD has campaigned to save the estate – also raised concerns about consultation, claiming the society had been blocked from attending a recent meeting with residents organised on behalf of the council's development partner the Homes & Communities Agency.
"What have they got to lose?" he said. "It's pathetic because it was a perfectly reasonable thing to request given our involvement."
A spokeswoman for Tower Hamlets said it had consulted with 110 homes on the 213-apartment estate, which she insisted represented a "good cross section".
Steve Oakes, north London area director for the Homes & Communities Agency, said it was reasonable to exclude the Twentieth Century Society from "focused" meetings with residents.
"The meetings are more concerned about housing and what sort of housing [the residents] should have, not the sort of appeals the society has been concerned with," he said.
He added that the HCA was now pressing ahead with its demolition plans following the government's decision to give Robin Hood Gardens immunity from listing.
Where is the council getting this figure of 80% from?

Robin Hood Gardens resident, Darren Pauling
"We have got to put [housing] up before we can start decanting people, but we'd like to see something happening in the next two years," he said.
New exhibition keeps up the pressure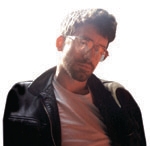 Robin Hood Gardens will feature in a new exhibition at the RIBA organised by the Twentieth Century Society and the RIBA Trust and sponsored by the University of Greenwich.
Robin Hood Gardens Re-Visions will run from July 4 till August 26, featuring new photography of the estate by Ioana Marinescu, a documentary film by Martin Ginestie, archive material, and projects by diploma students at the University of Greenwich.