Nicholas Hytner submits 3,600 word objection to Feilden Clegg Bradley's plans
The director of the National Theatre has submitted a 3,668 word objection to the Southbank Centre's £120 million expansion plans designed by Feilden Clegg Bradley.
In a statement to Lambeth council Nicholas Hytner said the proposal would damage the 'arts quarter' on the South Bank and that it would have an adverse impact on the grade II* listed National Theatre.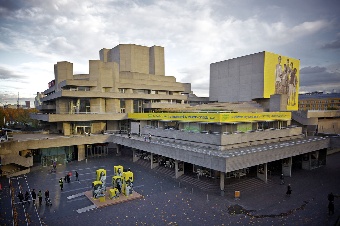 Source: Creative commons/ Bald Boris
"The National Theatre is a close and supportive neighbour to the Southbank Centre but over the last few months we have noted with growing concern the scale of the Festival Wing proposals," wrote Hytner.
"Having now read the full application and reviewed the details with our Board we regret that we must make a formal objection to the applications submitted on behalf of the South Bank Centre for planning permission."
Hytner, who is working with Haworth Tompkins on the redevelopment of the National Theatre, believes the proposed Liner building would have a "wedge-like effect" between the theatre and the rest of the Southbank Centre including the Hayward Gallery and Queen Elizabeth Hall.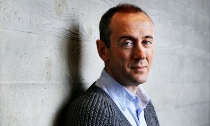 "We fear that the Liner building will be both a component of, and over arching metaphor for the further segmentation of the most dynamic arts complex in the country, if not the world," wrote Hytner.
Hytner also expressed concerns that the plans would have an impact on views from the theatre, as well as a loss of sunlight to its public spaces and terraces.
"All of this [the views] will disappear with the Liner building, which will cantilever one full storey above the bridge level, thus presenting to our largest terrace the structural beams and supports," he wrote.
Members of the public and interested parties can comment on Feilden Clegg Bradley's plans for the expansion of the Southbank Centre until Friday, July 5.