Peninsula site will host 2022 world horticultural expo
MVRDV's proposal to host the world horticultural expo at Almere in 2022 has been chosen as the winning design for the competition.
The event, which takes once every ten years in the Netherlands, will see the creation of an extension to the existing city centre in Almere on a 45ha peninsula.
The waterfront opposite the city centre will be developed as a new neighbourhood including a university, hotel, marina and offices.
Each block will be devoted to different plants and in a statement MVRDV said that visitors will be able to "stay in a jasmine hotel, swim in a lily pond and dine in a rosary".
Winy Maas, founding partner of MVRDV, added: "We will build a city that is literally green as well as ecological. A city that produces food and energy, cleans its own water, recycles waste and holds a great biodiversity.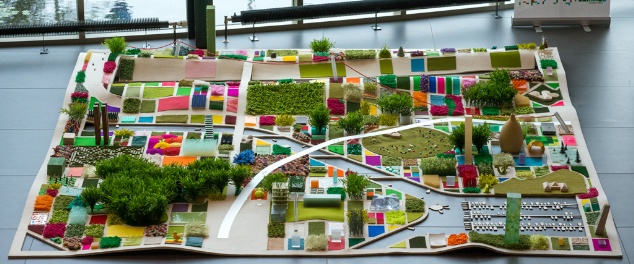 Source: Frans Parthesius
"We will realise in the next ten years an exemplary city which realises this synthesis. This is our chance to realise the ideals MVRDV is propagati ng for the last 20 years. We are thrilled to be working on this exciting project."