Maxim founder picks four architects for cemetery competition
Felix Dennis planning reception building in Alne Wood Park
A judging panel has selected four architects for a shortlist to design a non-denominational reception building for a green burial site on Felix Dennis' land.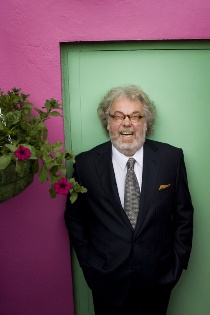 Source: www.felixdennis.com
The founder of Maxim magazine sat on a jury that chose Feilden Clegg Bradley, Jonathan Hendry Architects, Isle of Wight firm Rainey Petrie Architecture and Paris-based Baumschlager Eberle Hauvette.
In total 94 entries were received for the RIBA competition, which is being overseen by Dennis and the charity The Heart of England Forest.
Dennis said: "I was completely astonished by the response of architects to this RIBA competition, not just at the number of entries but the grasp of the necessary details and vision exhibited."
The brief is for a non-denominational reception building building that will provide commemorative services for a green burial site at Alne Wood Park, near Alcester.
Alongside Dennis the judging panel includes David Bliss, trustee at the Heart of England Forest and Colin Shenton of property developer Shenton Group. Stephen Hodder acted as the RIBA architect adviser.
The architects will now develop their proposals and will present again to the judging panel in March 2013.