Max Fordham wins 2008 Prince Philip Designers' Prize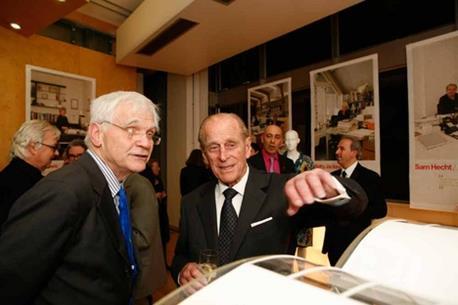 Engineer Max Fordham has won the 2008 Prince Philip Designers' Prize.
He beat competition from architects Jeremy Dixon, Amanda Levete and Edward Jones for the outstanding lifetime achievement award in design. Previous winners include Norman Foster, Terence Conran and James Dyson.
Fordham was nominated for the prize by the Royal Society of Arts for his practice's pioneering work on environmental design and engineering for buildings. His work includes Tate St Ives, Poole Arts Centre and Lord's Cricket Ground's indoor school.
David Kester, chief executive of the Design Council, which runs the awards, said: "Max Fordham is a true pioneer of sustainable design. He's been at the heart of groundbreaking low- and zero-carbon projects in the UK and all over the world.
"Building services are responsible for almost half of the UK's CO2 emissions, so it's timely that this prize, which rewards a lasting design contribution to society, should go to an engineer whose legacy is genuine environmental and sustainable design."
Sir John and Lady Frances Sorrell, of the Sorrell Foundation, and design duo Richard Seymour and Dick Powell, received special commendations for their contributions to design.
Prizes were awarded by Prince Philip on November 5 at a ceremony at the Design Council in London.