Make under pressure to alter Tottenham masterplan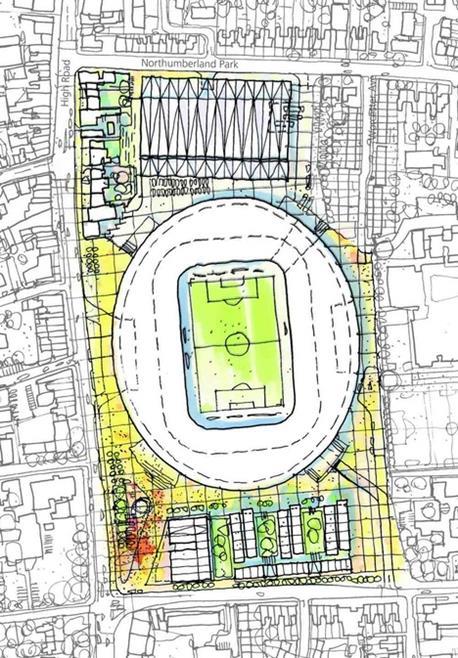 Make could be forced to alter plans for the redevelopment of Tottenham Hotspur Football Club amid claims that the planned demolition of listed buildings on the site would be "very difficult to justify" under planning rules.
English Heritage and Save Britain's Heritage are pressing for amendments to the architect's masterplan so that a set of up to 15 historic buildings - including two grade-II listed properties - in a conservation area on the southern tip of the site are retained.
English Heritage met with the club's officials last week to tell them that there was "presumption in favour of the retention" of the buildings, while Save has commissioned Huw Thomas Architects to draw up alternative designs for the site.
Save secretary William Palin hit out at the "wastefulness, both in conservation and economic terms" of the plans, which he described as "very difficult to justify" in a letter to Savills, the club's planning consultant.
"The bottom line is that planning legislation is against them on this. They can come up with every reason they like [for the removal of the buildings], but if they can't satisfy PPG [planning policy guidance] 15 they will have to think again," he told BD.
Tottenham Hotspur announced last November that Make, alongside landscape architect Martha Schwartz, would masterplan the 8ha site, while KSS designs the stadium.
A spokesman for Tottenham Hotspur said: "We don't think that in order to deliver the scheme it is possible to keep those buildings. We have been really clear and up front about it."

Postscript:
More details of the scheme are avaliable at http://www.tottenhamhotspur.com/futureplans/scheme.html
Details of Save's alternative vision available at http://www.savebritainsheritage.org/news/campaign.php?id=50