London Met students scramble to find alternative places
Deportation fears after university visa licence revoked
The dean of architecture at London Metropolitan University has admitted its international students hoping to start courses this October will now have to be taught elsewhere.
Robert Mull said it was trying to find places at other universities for the students after the UK Border Agency cancelled the university's right to sponsor them.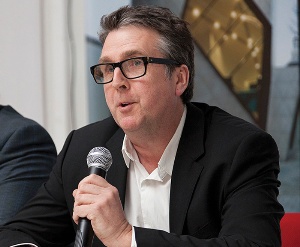 The agency said the university "had failed to address serious and systematic failings" identified earlier this year and revoked its Highly Trusted Status – which allows it to issue visas to non-EU students.
Mull said up to 15% of students on its diploma and undergraduate courses were from outside the EU with a number from South Korea where it has been collaborating with the Korean National University of Arts for the past three years.
It has around 220 students on its diploma course and up to 400 undergraduates. Mull added that its highly specialised masters courses would also be affected with a number of overseas students enrolled for those as well.
"Clearly it's aggravating but my main concern is a duty of care for our international students," Mull added. "We have a strong relationship with a number of other schools so hopefully we can find them somewhere else."
Mull added that its recently launched architecture school in Moscow would be unaffected with the first exchange students from Russia not due to arrive in London until 2014.
Overall, the number of international students at London Met now having to find new places to study is around 2,000. They face deportation if they can't find alternative places to study.
Among the problems Border Agency officials found were concerns with overseas students' levels of English while the university, it added, "just didn't know" whether students were turning up to classes or not.
Earlier this year, the government said it would tighten up rules governing visas for overseas students which it said were being used as a cover for work. Immigration minister Damian Green said: "In the past, too many students have come to the UK to work rather than study and this abuse must end."