London Met students find new homes
Non-EU students caught up in Border Agency visa row
London Metropolitan University has said that it expects to have found all its overseas architecture students alternative courses by the end of the week.
The university is being forced to put its current undergraduate and diploma students onto similar courses at other universities after the UK Border Agency cancelled its right to sponsor them.
Dean of architecture Robert Mull said around 26 continuing students had been affected with a further 10 newcomers also hit by the decision.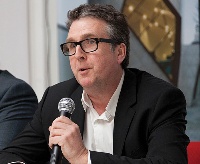 Mull said most of the students were being found places in other London universities. "It's primarily London so we'll be able to maintain some sort of contact," he added. "If students are in their final year of under graduate, they'd be very welcome to come back for the diploma."
The UK Border Agency said it had revoked the university's Highly Trusted Status – allowing it to issue visas to non-EU students – after claiming a series of breaches among students had not been fixed. The university has now launched legal action to try and get the ban overturned.
Mull said all the students would complete the upcoming academic year at their new university – even if London Met's dispute with the Border Agency is resolved shortly. "It's better they have a full academic year in another environment," he said. "It's complicated for them to come back halfway through."
The new academic year at London Met starts the week beginning October 1.