Lipton queries Cabe's future at Design Council
'Is a divorce coming?' asks former chairman
Former Cabe chairman Stuart Lipton has said merging the design watchdog with the Design Council was the wrong idea.
His intervention comes after its axed director Nahid Majid said this week Cabe does not have enough experienced staff to meet upcoming targets on self-funding.
Lipton told BD that "something's gone wrong" with Cabe since it was merged with the Design Council last year after the government said it wouldn't bankroll it any more.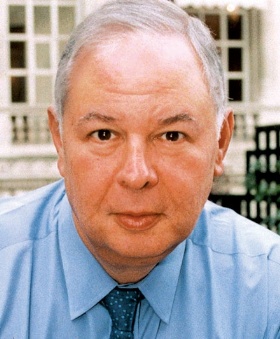 He added: "A marriage with the Design Council is not a marriage made in heaven. Are the two compatible or is a divorce coming?"
But Lipton, who was the group's inaugural chairman for five years, said a version of Cabe needed to survive to keep clients, especially the government, on their toes. "I'd like to see government appreciate that good architecture is good value."
Majid repeated claims that Cabe doesn't have a future because "it doesn't have the right skilled people" to sell the money-making services it needs to survive.
"We needed expert delivery staff and those would have to have come from the private sector. It just doesn't have the expertise in dealing with private sector firms. It didn't have business expertise, that's why they brought me in. My concern was that we needed more delivery staff."
She said Cabe had a revenue target of £680,000 for the 2012/13 financial year and claimed it was about halfway to meeting it before she was dismissed four days after returning from a holiday.
It has signed a dozen deals with clients including Wandsworth and Lewisham councils and Majid said the group had "positive" discussions with private developers including Stanhope, Argent, Lend Lease and Quintain.
But the chairman of Design Council Cabe, Paul Finch, said the group was on even keel going forward into next year. "We are entering 2013 in good spirit and with a more robust structure than a year ago, with a growing list of local authorities and others committing to our services and with a staff team that has the necessary attributes to deliver a convincing programme."
Majid said Finch had not spoken to her for weeks before she left but Finch said it was "a matter for regret that we have parted" and added that her probation period had been extended after chief executives were changed in the autumn. "Sometimes things don't work out and the best option is to start afresh," he added.