Lifschutz Davidson Sandiland's Jewish centre wins planning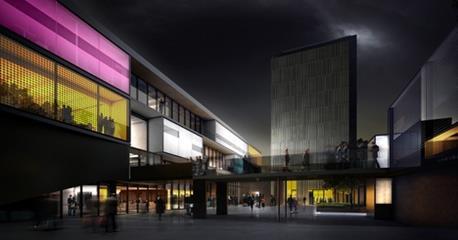 Lifschutz Davidson Sandilands' design for London's new Jewish Community Centre has won unanimous planning approval from Camden Council.
The three-storey, 30,000sq ft glass-fronted pavilion in north-west London will be set back from traffic-heavy Finchley Road behind a landscaped piazza.
This acts as an "external room" drawing the community into the lower ground floor where the most public activities take place.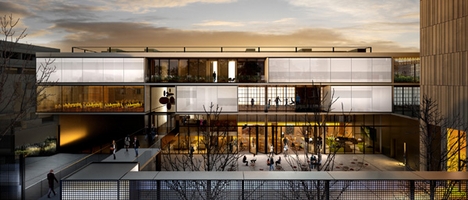 The main reception area is reached by a footbridge at mezzanine level, directing people to the various amenities including café, library, auditorium, rehearsal studios, offices and nursery with enclosed garden.
A nine-storey tower of flats and offices on one corner replaces an existing residential block on the old Mercedes garage site.
Director Alex Lifschutz said: "The piazza is designed to activate Finchley Road, functioning as an outdoor room – equipped to host events, markets, ice skating – for the JCC's programme, as well as inviting in the wider community."