Lend Lease goes talent spotting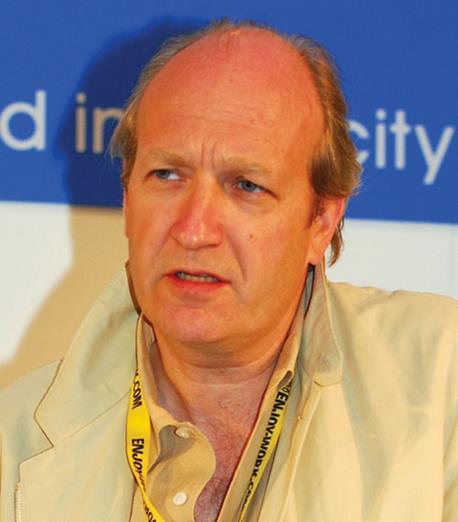 Olympic village developers looking for 40 'world class' architects
Architects' hopes of winning 2012 work have received a huge boost from Olympic village developer the Lend Lease consortium, which has revealed plans for a framework of up to 40 leading practices for the 4,000-home project.
Chairman of Lend Lease Europe, Nigel Hugill, said: "We want a world-class panel of architectural practices to cover a whole range of projects from public realm to landscaping to retail and community buildings and residential."
While the consortium is likely to favour firms that have worked for partners Lend Lease and East Thames Group and developer First Base — including AHMM, Glenn Howells and Make — the consortium plans to attract a wide range of talent including international firms.
"From this framework, we will draw architects for different blocks of work to create diversity" Hugill added. "This is about creating a really special place, not just for the games but for 2012 onwards."
But BD understands that time has run out to submit a new Olympic Village masterplan, despite criticism of the existing one by Fletcher Priest. This was drawn up before London won the bid and now fails to relate to the new Olympic park, major new venues and the River Lee, say critics. The Lend Lease consortium is now working with Fletcher Priest and other consultants including Edaw and local councils to co-ordinate plans for the village and the rest of the park.
We want a world-class panel of architectural practices to cover a whole range of projects

Nigel Hugill
The news comes as the ODA revealed it too faces huge pressure to procure designs for major permanent and temporary venues for the 2012 games in order to hit its overall deadlines.
ODA head of design Jerome Frost and adviser Ricky Burdett expressed concern that the task would be a "mad rush". Burdett said: "By April [2008] most of the venues have to be designed, so we have a year… we have to be creative in the way we procure things."
Frost added: "We want to emulate the pride the Victorians put into their utilities networks."
The procurement timetable, which next month includes inviting bids to design three large temporary venues — basketball, handball and fencing — will spark concern over whether leading architects can respond in the middle of a boom in work.
Richard Rogers revealed this week that he had been interested in bidding to design the Velodrome but had been put off by other work commitments rather than reported misgivings over design-and-build.