Leith Street revival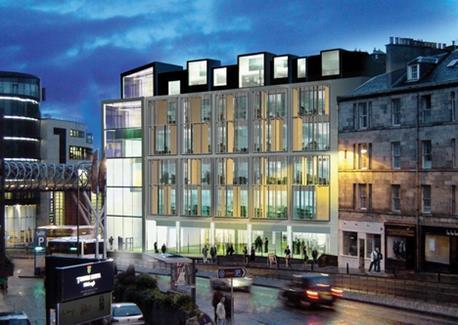 Edinburgh practice Allan Murray Architects has won panning for this ambitious office development in the city's Leith Street.
The 7,500sq m project, for Kilmartin Property Group, has office space above shops and underground parking. It features a dynamic glazed facade with timber baffles contrasting with the surrounding stone tenements and an entrance tower with cantilevered meeting rooms.
The site had been one of Edinburgh's busiest, but was badly affected by the demolition projects that took place to make way for the St1 James Centre in the seventies.
Allan Murray Architects is also working on plans to redevelop the St James Centre for Henderson Global Investors and on two other schemes for Kilmartin.