Kuma denies copying Hadid
Japanese architect returns fire in row with architect over Tokyo Olympic stadium design
Kengo Kuma has denied that he borrowed parts of the design submitted by Zaha Hadid for Tokyo's new Olympic stadium.
Hadid has said the new design bore striking similarities to the original. Kuma's winning design was chosen late last year after Hadid's were scrapped last summer.
"In the design, I would like to say there are no similarities at all," the Guardian reported Kuma as saying.
Kuma said both architects had to meet strict requirements for the 80,000-seat stadium, which will be built on the site of the now demolished national stadium used when Tokyo last hosted the summer Games in 1964.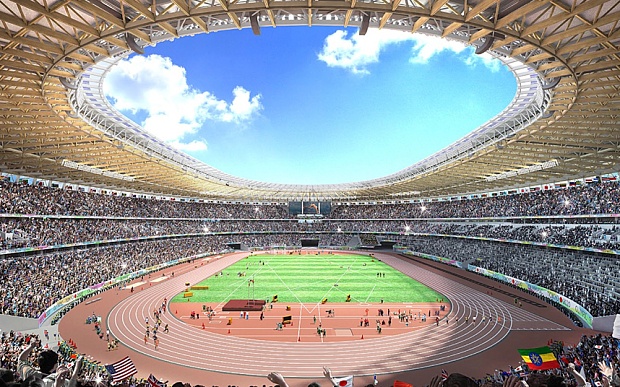 "The conditions set for the competition mean that automatically some similarities emerge," he said, adding that "the concept is completely different, so it is absolutely a different building, despite the similarities".
Zaha Hadid Architects is threatening legal action against its client, the Japan Sports Council (JSC) on the Tokyo stadium if a dispute over copyright, fees and the practice's "humiliation" is not resolved.
It also issued the results of its own investigation into alleged similarities between its design and Kuma's replacement and concluded these were "significant".
It added: "Following a thorough investigation ZHA has submitted a report to the JSC detailing the significant similarities between the structure, layout and numerous elements of the original detailed design for the national stadium for Japan and the latest designs.
"This document will form the basis for the discussions we hope to resume shortly with the JSC to resolve the important issue of the use of valuable design work that is currently the copyright of ZHA and the original design team."
The JSC declined to comment because it was "currently in negotiation with Zaha Hadid Architects about payment based on cancellation of the contract".