Khan wants creative industries to head to Thames Estuary
London mayor unveils strategy to turn manufacturing legacy into arts-production future
Mayor of London Sadiq Khan is spearheading a call for the Thames Estuary to be primed for regeneration as a world leading zone for the creative industries, with "several" new large-scale national hubs for art production planned for the area.
Among the proposals are a new film studio complex in Dagenham that would be the capital's largest; a theatre-related manufacturing complex in Bexley; a statue foundry and large-scale 3D printing centre in Silvertown; and an experimental arts centre in Woolwich.
The vision, produced with the South East Local Enterprise Partnership, also suggests the founding of a creative and digital hub to build on the success of the David Chipperfield-designed Turner Contemporary gallery in Margate and a centre for digital creativity and gaming at the University of Essex in Colchester.
It wants to build on existing creative industries bases east of central London and mitigate the impact of rising land values and rents that is threatening the sector's future growth and competitiveness.
The bid is part of a submission to Lord Heseltine's Thames Estuary 2050 Growth Commission, founded to drive growth across the east of the capital, and across Essex and north Kent. Norman Foster is one of the commission's members.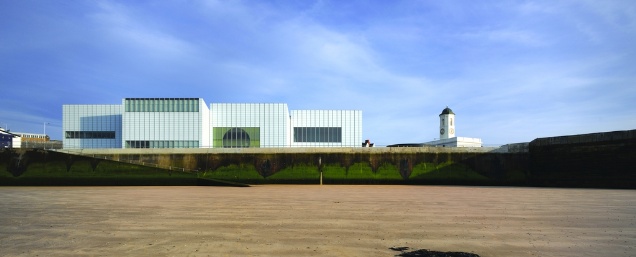 Khan (pictured) said the plan built on the manufacturing legacy of east London and the Thames Estuary and would steer the area towards becoming an internationally-renowned centre for major creative production facilities for building, innovating and testing new ideas.
He said the creative industries were much less likely to be impacted by automation than other sectors of industry and therefore represented a prime investment opportunity in the region.
"London leads the way across the whole of the creative economy – from fashion to film, design to gaming, performing arts to the visual arts," he said.
"It's only right that we build on this success and transform the Thames Estuary into a world-class centre for creative production – leading global innovation, developing the talent of the future and cultivating world-changing ideas."
The Greater London Authority said Khan had recently co-commissioned a feasibility study into building a new large scale film production studios at Dagenham East.
Lord Heseltine's commission is due to publish its interim findings next month, followed by a full report later in the year.