Kenneth Frampton remembers Alan Colquhoun
Frampton remembers a considerate, gracious and gallant man, yet outspoken critic who did not suffer fools gladly
I first met Alan Colquhoun at the end of the 50's shortly before he entered into partnership with John Miller. Alan was first and last an architect who, at the same time, established himself as an exceptionally perspicacious critic beginning with his perceptive review of Reyner Banham's Theory and Design in the First Machine Age of 1960.
Trained in Edinburgh and the AA, Alan would remain as removed from the technocratic euphoria of Banham and the British hi-tech movement, as from the neo-vernacular Swedish welfare state style adopted by the left-wing architects of the LCC. Within this line-up his affinities lay with his Corbusian colleagues at the LCC, as we may judge from his contribution to what was then a typical LCC unité duplex block, completed in the London borough of Hackney around 1958.
Influenced by the Warburg generation of Germanic émigré intellectuals, by Gombrich, Cassirer, Wittkower et al, Alan was committed to continuing the rational humanism of the pre-war Modern Movement, to which the early work of Colquhoun and Miller bears ample testament; above all their Stratford Secondary School in the East End of London of 1962 and the chemistry laboratories that they designed and realized for the Royal Holloway College, Egham in 1970.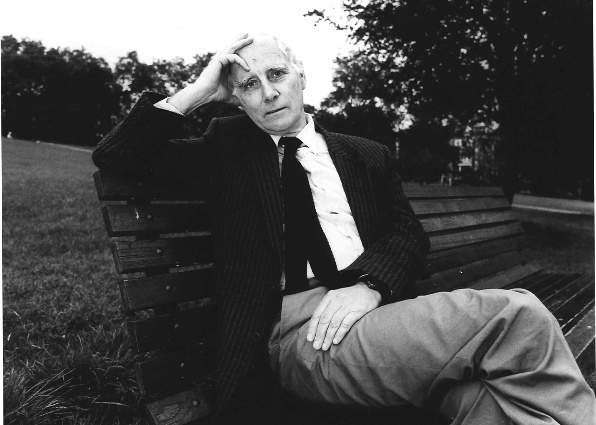 Alan's subsequent involvement with the School of Architecture, Princeton University at the end of the 60's brought him into contact with Tomas Maldonado who, along with the Spanish aesthetician Tomas Llorens exiled in Portsmouth, would have introduced him to the Neo-Marxist thought of the Frankfurt School with which his writing was subtly infused throughout the remainder of his career.
In addition to this, Alan was an exceptionally cultivated figure; one who was as familiar with recent developments in philosophy, music, linguistics and the arts in general as with the changing discourse of his own métier. Considerate, gracious and gallant, Alan as a lifelong bachelor was a romantic who remained categorically anti-romantic. He was unfailingly an outspoken critic who did not suffer fools gladly, which no doubt accounts for our occasional exchanges as to merits and demerits of regionalism, critical or otherwise. At the same time, he was an ethical and loyal friend; one who will be sorely missed by successive generations of students, young and old, including myself.
Postscript:
Kenneth Frampton is the Ware Professor of Architecture, Graduate School of Architecture, Planning and Preservation, Columbia University