Working Abroad: Haptic Architects
An international workforce opened up a global portfolio for the young London-based practice
With partners hailing from Norway, Germany and the UK it was clear from the outset that Haptic would pursue work on an international scale.
Tomas Stokke, Nikki Butenschøn, Timo Haedrich, and Scott Grady, who studied at the Bartlett together , formed Haptic in 2008, setting up a small office in Hatton Garden, central London.
Now based in Angel, north London, the practice has more than 85% of its work abroad.
"We started off doing a few extensions," explains Stokke. "But it was always part of our strategy to work abroad. With the economy [at that time], we thought: starting from the bottom, we can only go up."
Norway was the natural first port of call for international work. Stokke's father heads up Narud Stokke Wiig Architects, a well-regarded architecture firm in Oslo, and Haptic partner Butenschøn leads a small team from a second Oslo base.
"We have a strong connection with my father's firm, which has offices in Oslo and Bergen," adds Stokke. "The country wasn't really affected by the recession and we have a lot of contacts there. Also, it's less risk-averse in Norway, so it's easier for younger practices."
One of the biggest projects for Narud Stokke Wiig and Haptic is an airport located north of the Arctic Circle. The €28 million (£24 million), 5,000sq m scheme is currently being evaluated by the Norwegian government, which hopes to build the regional airport.
"Norway is so big, so people need to fly from one place to the next," says Stokke. "The location is beautiful. You get the northern lights and the midnight sun.
We want to fuse that landscape and vernacular into airport architecture."
A second airport project, also in collaboration with Narud Stokke Wiig, is a new base for Air Baltic in Riga, Latvia. Although this is on hold, Stokke says the practice is proud of the win, which saw it beat 125 entries in an international open competition.
"At the moment Air Baltic is having some trouble, but we're hoping that it will kick into life," he says.
'We have a connection with Norway and it's less risk-averse, so it's easier for younger firms'
In Libya, one of the world's most exciting emerging economies, Haptic is involved in an eco-lodge project, working with AU Studio in the context of an OMA masterplan. The resort hangs on a mountain edge in the Acacus range, and sits in a Unesco world heritage site.
"The whole concept is nice, opening up that part of the central Sahara," says Grady, who visited the country last year. "It's stunning, but complicated, unchartered territory that's off the radar. But it's all part of the challenge. That's partly what attracted us — the idea of inserting something into that sensitive landscape."
Beautiful, spectacular locations crop up as a recurring theme in Haptic's work, but they do come with downsides.
They admit to "hating" making models of complicated mountain landscapes, but agree that working "in an interesting context" makes it worthwhile.
Haedrich, who leads the firm's work in Germany and Switzerland, points to Haptic's smallest project, a 20sq m mountain bar
in a ski resort near the Swiss city of Chur as an example.
"Again, it's in a stunning landscape," he says. "So even though it's small, it's fun for us."
Back in Norway, the practice has designed a hunting lodge at the Sognefjord, the world's longest fjord, where deer hunting and trout fishing are major attractions.
"It will have eight to 10 rooms. It's a really beautiful place, there are dolphins jumping in the water, sea eagles flying overhead," enthuses Stokke.
Across the border in Sweden, the firm is in talks with the Tree Hotel — formed from a series of floating rooms built up to 6m high in a forest — to construct the next phase.
"Being a bit openminded — that's the way things are now, it's all international," concludes Stokke. "Even for a small practice, we have to look beyond our front door."
Riga International Airport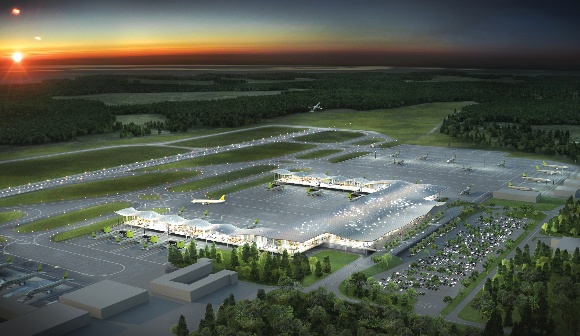 Location Latvia
Brief A one-level 60,000sq m passenger terminal, designed with Narud Stokke Wiig, is proposed, with a gently undulating roof inspired by the forms of the Latvian landscape.
Status Being assessed by the Latvian government
Choice Hotel Fornebu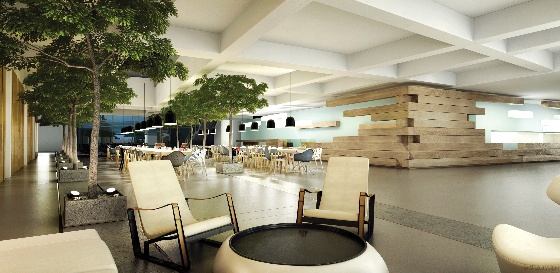 Location Fornebu, Norway
Brief A 300-room hotel and conference centre designed for Choice Hotel.
Status On site
Eco Resort Acacus Mountains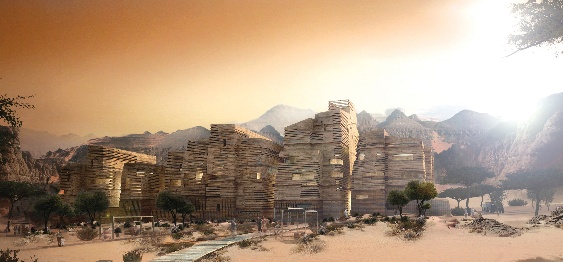 Location Libya
Brief The plans, drawn up with AU Studio, are for a 9,000sq m collection of sculpted buildings to house hotel rooms around a protected courtyard space.
Status Designed to stage C
Hanimaadhoo Airport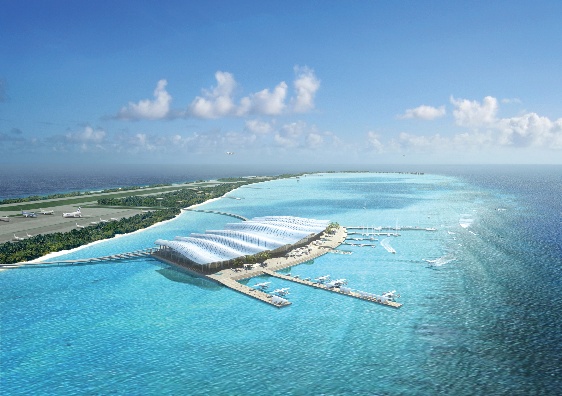 Location Maldives
Brief Haptic, working with Narud Stokke Wiig Architects, has developed plans for a new international airport in the northern Maldives. The site is currently home to a domestic airfield, but would be expanded with a new terminal building in the lagoon.
Status Bidding