Utzons clash over Opera House refurb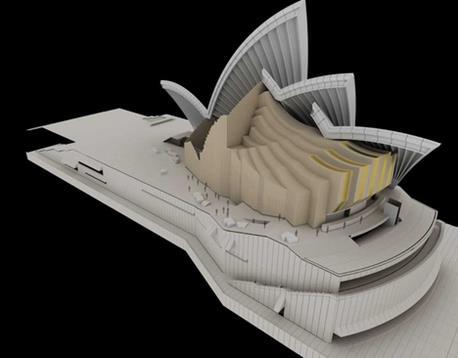 The son and grandson of Sydney Opera House architect Jørn Utzon have clashed over plans to renovate the iconic building.
The £300 million refurbishment of the opera house, to improve acoustics and boost capacity, was announced last year and involves input from both the elderly Pritzker Prize-winner and his architect son Jan.
But Jan's own son Jeppe says the project risks "messing up" his grandfather's original design — a claim rubbished by his father, who is working on the renovation project with former Denton Corker Marshall boss Richard Johnson.
Jeppe Utzon was in London last week to collect a British Precast "Creativity in Concrete" award on behalf of his grandfather.
He told BD that both his grandfather and father — who were reappointed as design consultants after decades of acrimonious relations — should never have become involved again.
"It's getting messed up [by other architects]," Jeppe said. "It will be hard to distinguish who did what — it's a patchwork of ideas… It is dangerous for [my father and grandfather], not so much for their reputations but for the purity [of the architecture]. It's strange they said yes to it."
But Jan said his son was not well informed enough to comment.
"He is not involved in our projects for the Opera House, and cannot possibly have any idea of how we work or what our aims are or even what we are doing," he said. "He has chosen not to be involved with the Opera House, but wants to pursue his own career, which is perfectly understandable for a young and relatively inexperienced architect.
"My father, Richard [Johnson], and I have the best working relationship, aiming to modify the Opera House according to my father's design principles as funding becomes available."
Richard Weston, head of the Welsh School of Architecture and an expert on Utzon's career, also defended the refurbishment .
"I know that Johnson has every intention of being true to Utzon's design principles," he said.