Hewitt to lead India trade mission
Delegation will visit Gujarat and Mumbai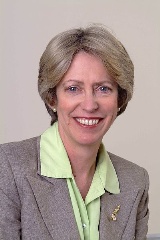 Tony Blair's former trade and industry secretary Patricia Hewitt is leading a business delegation to India in January.
It will look at work opportunities in the western state of Gujarat which is one of the most industrialised in India as well as visiting the cities of Pune and Mumbai.
Hewitt, who is also chair of the UK India Business Council, said: "Many British businesses are still growing fast – by selling to India and other high-growth economies outside Europe."
Among the British practices to win work in the country are Benoy and Broadway Malayan.
India's government wants to spend £600 billion on infrastructure over the next five years.