Hewitt Studios showcases 'reborn' nuclear facility
Architect converts former engineering hall into skills centre for South Gloucestershire and Stroud College
Hewitt Studios has completed the first phase of the £3.2 million conversion of a Severn Estuary nuclear research and engineering building for use as a renewables training hub.
The 12 month project has seen the rebirth of the building, which originally served the now-decommissioned Berkeley Nuclear Power Station, as South Gloucestershire and Stroud College's Berkeley Green Skills Centre.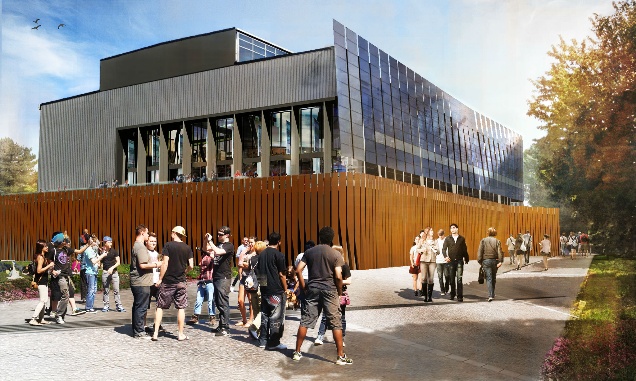 Hewitt Studios said the "responsible reuse" of an existing building set a low-carbon precedent for future developments to follow, and that elements of the building's fabric would be used to teach specific areas of the curriculum – such as solar PV and timber construction – to students.
"The delivery of a reinvigorated, dynamic and sustainable facility is key to this offer – the building is designed to become an exemplar of regenerative investment and an education tool in its own right," the practice added.
The skills centre is due to take in its first students in September next year.