German architects unveil new high-rise housing in Berlin
The building will rise over 60m next to the remains of the Berlin Wall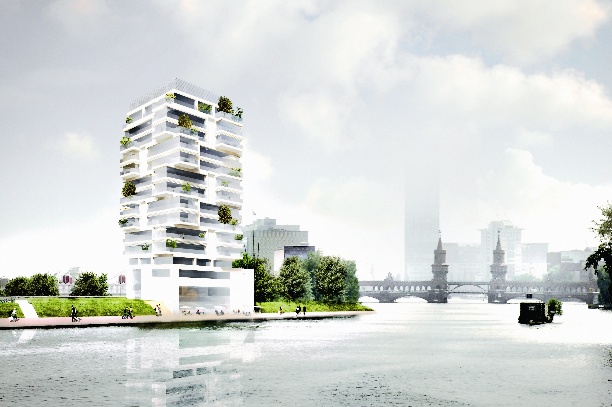 German architects nps tschoban voss has unveiled designs for a new eco-friendly high-rise apartment complex in Friedrichshain, Berlin.
The new high-rise building for Berlin-based Living Bauhaus will feature 45 apartments on 14 floors. The building will reach a height of over 60 metres alongside the Spree river.
The building will have a cafe on the ground floor and a penthouse with a roof terrace on the top. There will also be a private gym and underground parking.
Construction will start on the project in spring 2013.