Gehry on board for UCLA inititiative
Greg Lynn and Thom Mayne to also take courses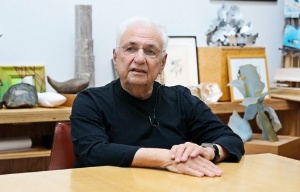 Frank Gehry has signed up to help teach a new studio course at the UCLA.
Also on board are Greg Lynn, winner of the 2008 Golden Lion at the Venice Biennale, and a third US architect Thom Mayne from Morphosis which has studios in Los Angeles and New York.
The initiative is designed to encourage research collaboration between the univeristy and industry and is intended to foster collaboration between professors, students and industry experts.
The university's architecture department has added a satellite campus in Los Angeles to cope with an expected increase in students.
During these year-long, post-professional studios, students will study with one of the three architects, focusing on a research theme in collaboration with an industry.