Günther Domenig (1934-2012)
Austrian architect died in Vienna
Tributes have been paid to Günther Domenig, the Austrian architect of highly expressionistic projects such as the 1979 Zentralsparkasse Bank in Vienna who died last week at the age of 77.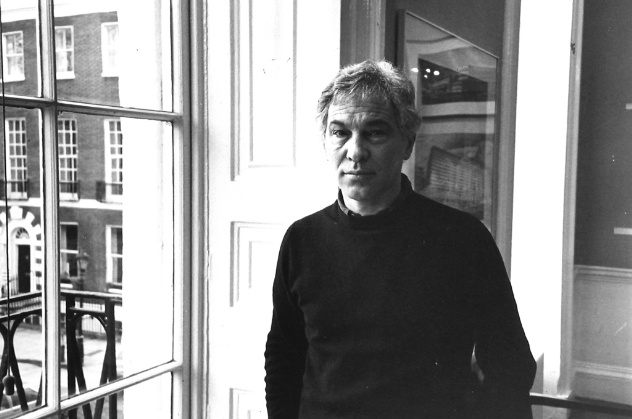 "He was an extremely talented architect who deserved to be better known but he wasn't on the circuit and only spoke German," said former chair of architecture at the Bartlett, Peter Cook.  "In a way he was the architectural equivalent of Walter Pichler - he was an exponent of that kind of Austrian art.  His bank was an extraordinary piece both formalistically and surface-wise."
Domenig's most radical projects was arguably his own house, the in-situ concrete "Steinhaus" on Lake Ossiach, which he began in 1980 and added to continually up to his death.  The project was the subject of a 1986 exhibition and associated publication produced by the Architectural Association. 
Domenig maintained an active role in education alongside his practice, being appointed professor of Architecture at the Technische Universität at Graz in 1980.  Among his more recent projects, the 2004 headquarters of T-mobile in Vienna ranks among the largest. 
Neil Spiller, dean of architecture at the University of Greenwich said: "He was an architect who pushed the limits and was always capable of surprise with sublimity.  In the cannon of visionary architects Güntherhas a special place."
Postscript:
Wolf D Prix, design principal at Coop Himmelb(l)au, said: "On YouTube the famous American Rapper Ice Cube can be viewed while he is explaining the Eames House in LA in a competent way.
"I am questioning myself, whether a similar scene would be possible in Austria: DJ Ötzi or the Trackshittaz explain Günther Domenigs Steinhaus. Answer: no.
"The word "important" as preliminary stage to being a star is used in an inflationary way today. Nevertheless I insist that Günther Domenig was one of the most important Austrian architects.
"Important in terms of being weighty. In my opinion the former Z-Bank branch in the Favoritenstraße in Vienna was one
of his best buildings.
"Long before the convoluted computer architects started using parametric tools to give their lame design a boost, Domenig had not only designed the first threedimensional facade, but actually built it, too.
"Himself, he has never differed from architecture and art, has been able to achieve a building that is uncompromising - located in the baroque thought - creating expressive space sequences and therefore connotes an important contribution to the Austrian Architecture.
"It's amazing, that this building has only been possible in a peripheral district, and not in the city center of Vienna."