Future Systems' London Routemaster bus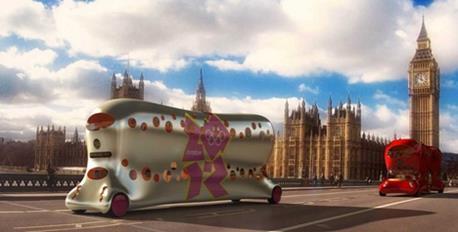 This striking design is Future Systems' vision of how the new London Routemaster bus should look.
TFL's competition to design a new Routemaster was jointly won by Foster & Partners with its update of the classic design, but Future Systems' take offers a space age alternative.
It would be powered by hydrogen for zero carbon monoxide emissions and made of a light weight aluminium semi-monocoque construction with injected insulation.