Museum is the architect's first building in the US
Farshid Moussavi has completed her first building in the US, the Museum of Contemporary Art in Cleveland, Ohio.
The $27.2 million building opened this week, its multi-faceted crystalline shell containing four floors of galleries, retail, office and educational space.
In plan it rises from a hexagon into a square, creating a fractured facade and an ever-changing experience for visitors and passers-by, argued Moussavi.
"Monuments normally try to freeze reality. They are static – they arrest time," she told local paper The Plain Dealer, which is marking the opening with an eight-page supplement.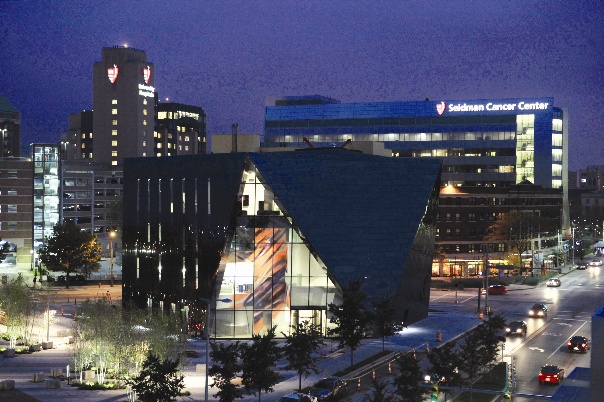 Source: Gus Chan
MOCA Cleveland attempts to do the opposite, she said, adding: "We've been trying to embed time and to show that time changes, whether it's the shape of the building that changes as you move around it or the reflections that change."
The project was won by Foreign Office Architects in 2006, against a shortlist of US practices including Michael Maltzan. Moussavi took it with her when she and former partner Alejandro Zaera-Polo split the practice when their marriage ended in 2011.