Farrells unveils housing tower in Angel
Second tower for Mount Anvil on City Road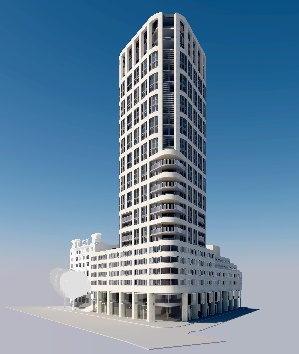 Farrells has unveiled the initial design concept for a housing development on City Road, in Angel, London.
Work on the project will start next summer.
Eagle House, designed for residential developer Mount Anvil, will comprise 276 new homes, including over 200 private units ranging from studios to four-bedroom flats. The remainer will be affordable housing.
The development represents the second major tower project from Mount Anvil on City Road. The Lexicon, a 36-storey tower overlooking the Regent's Canal, is being developed at the same time as Eagle House, and is due for completion in 2016.