Fallingwater blueprints go unsold at UK auction
Three bidders fail to meet reserve price of 12 drawings depicting Fallingwater windows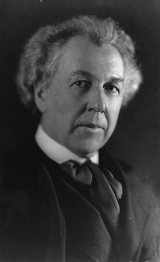 Twelve blueprints for the windows at Frank Lloyd Wright's Fallingwater have gone unsold after failing to meet the reserve price at a UK auction.
The blueprints received 10 bids from three potential buyers but PFC Auctions said the highest bid of £22,824 was not enough to secure the drawings.
PFC Auctions' description states that the blueprints have been used and that "F.L. Wright" has been pencilled on the back of one, although it is not known if they were signed by the architect.
The blueprints are accompanied by a letter from architect Arthur Hennighausen, which reads: "The shop drawings of the "Falling Water" steel sash were given to me as a professional courtesy at my architectural office in Waukegan Illinois by J. D. Graff who at that time was sales representative for Hope Windows, Inc. This was in the spring of 1938. No record was kept to further identify the time or place."
The blueprints were being auctioned by an anonymous seller.