English Heritage fails to back Robin Hood Gardens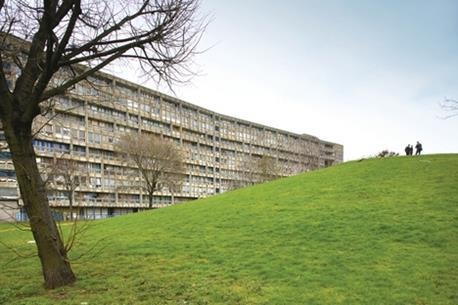 English Heritage commissioners have overruled the advice of the organisation's own advisory committee over the future of Robin Hood Gardens and recommended it is not listed.
After a campaign run by BD which collected more than 2,000 signatures from around the world in support of the threatened 1972 Smithsons-designed estate in east London, the English Heritage Advisory Committee chaired by archaeologist Barry Cunliffe recommended it be listed at grade II.
But because of the high-profile campaign — which has featured prominently on the internet and in national media — Robin Hood Gardens was also considered by the EH commission, its ruling body, which then recommended that architecture minister Margaret Hodge should not list the estate.
Given that Hodge is a well known opponent of late 20th century concrete buildings, Robin Hood Gardens is now under direct threat of bulldozing by Tower Hamlets Council and English Partnerships which plan to replace the two eight-storey blocks with 3,000 new homes .
A member of the EH's advisory committee ,who did not wish to be named but has visited Robin Hood Gardens, suggested the commission had not taken its decision based on architecture alone.
"Seeing it was definitely impressive," the member said. "It was borderline, but we thought it was worth [listing]. Commissioners have other considerations, the public standing of EH, the relationship with the secretary of state. In practice they might have thought it was a no-hoper."
According to sources, it is unusual for commissioners, who include the Earl of Leicester and architect Chris Wilkinson, to disagree with the advisory comittee and EH's in-house experts.
"EH was in a real tizzy about Robin House Gardens, which has not been helped by the fact that [Hodge] does not like this type of architecture," the source said.
The Smithsons' son Simon, who kick-started BD's campaign in February said he had suspected such an outcome.
"Margaret Hodge doesn't value modernism and believes it should be different rules for evaluating it," he said. "It reflects a general resistance to modernism in the culture.
"For some reason this building is seen as a battle ground and there is a certain bloody-mindedness that if we allow this one we have to rethink our attitude to 20th century buildings as a whole."
RIBA Gold Medalist Peter Cook, who is on the jury for BD/AF's ideas competition said: "Normally specialist advice would be rubber stamped. There must be a very fiendish opposing group somewhere. This is an insult to the advisory committee."
View the English Heritage video explaining its decision