Route would take cyclists away from pedestrians
A landscape architect has come up with a plan for an elevated bike path to sort out a battle between cyclists and pedestrians for space on a commuter route alongside Regent's canal in north London.
Antony Nelson, who is the landscape director at Design International, is hoping to present his idea to Transport for London and the office of London mayor Boris Johnson later this year.
He has drawn up the plan for a two mile stretch of the canal between Victoria Park and Angel after being forced to abandon the route last year because of increasing congestion.
"It wasn't pleasant in any way," he said. "A lot of my fellow cyclists were aggressive and inconsiderate. Everyone was fighting for space."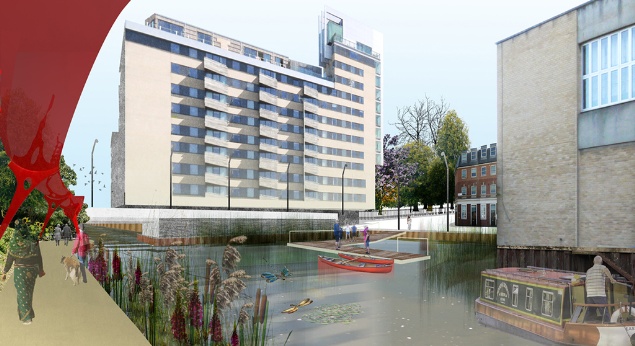 His proposal will see the bike path reach up to 4m in places to allow canal boats to pass underneath. It will weave across the canal and be connected to overbridges which cyclists can cross using priority crossings. "It can't go under bridges because there isn't enough room," he said.
Nelson also said he is planning to put the idea, which will include cultural hubs along the route, to regular users this summer before presenting the idea to politicians in the autumn. "We want to gauge people's opinions before taking it further."
The structure would be made of lightweight steel and Nelson said the idea could be extended to other crowded towpaths.