Decision due on plan to turn former Eurythmics' studio into flats
Five flats planned at David Gray's studio in London
A decision on plans to turn a recording studio owned by singer David Gray into new flats in north London is expected next month.
Architect Studio Mark Ruthven sent its proposals to Haringey Council in the spring with five apartments running across a mixture of two and three bedrooms at the core of its submission.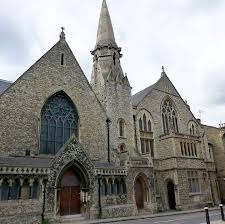 Gray, who found success with his White Ladder album, bought the studio in Crouch End from Dave Stewart of the Eurythmics nearly 10 years ago.
Now the singer wants to sell up having decided the studio, which covers around a third of a converted chapel dating back to 1853, has no practical use any more.
Ruthven's proposals will see five flats built across three storeys – including an extended mezzanine floor which will house two flats.
Work will include replacing a series of extensions that have been added to the back of the chapel on Crouch Hill. "These aren't works of wonder," said Ruthven. "The plan is to turn this bit into good residential accommodation and bring the building back into more active life."
But a number of local residents have objected that the studio, which has also seen Radiohead and Bob Dylan record there, could be lost forever.
"Turning a culturally rich building into flats is not in the spirit of Crouch End," said Sue Hessel the chairman of a local residents' association.